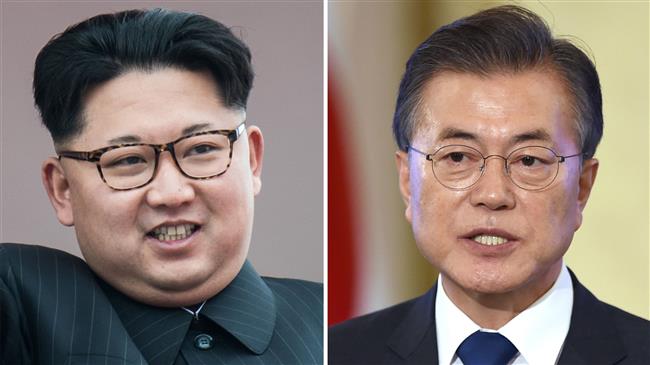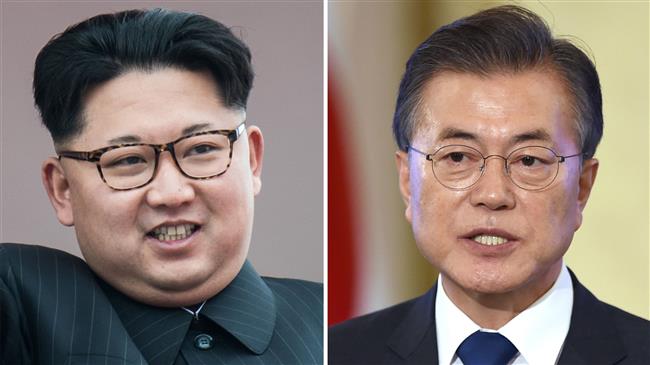 April 27 has been set as the date for what would be a historic meeting between North Korea's leader Kim Jong-un and South Korea's President Moon Jae-in, officials from the two countries have announced.
North and South Korean officials reached agreement on the date of the meeting on Thursday, following high-level talks at the border village of Panmunjom, according to a joint statement.
The anticipated meeting would be the first inter-Korean summit in 11 years. The two Koreas had held summits in 2000 and 2007 in Pyongyang. The new summit is planned to be held in Panmunjom. Kim had formerly delivered an invitation to Moon to visit Pyongyang.
"The April summit will be another start of a great journey to denuclearize the Korean Peninsula, bring peace to the peninsula, and develop inter-Korean ties," Seoul's Unification Minister Cho Myoung-gyon, the South's chief delegate, said in his closing remarks after talks on the issue.
Reports also said that the two countries would hold another preliminary meeting on April 4 to discuss protocol, security, and media coverage issues.
"Over the past 80 days, there have been many dramatic events that have not been seen earlier," Ri Son-gwon, the North's chief delegate, said at the start of the meeting, in a reference to a series of overtures made by the two Koreas toward each other since January.
The Thursday talks came after the North Korean leader made a surprise visit to China this week for his first summit with Chinese President Xi Jinping ahead of the summit with President Moon and a possible meeting with US President Donald Trump.
Pyongyang and Beijing confirm that North Korean leader Kim Jong-un recently visited China.
Earlier this month, Trump unexpectedly said a meeting was being planned between him and Kim "by May." He made the assertion almost immediately after two South Korean officials who had earlier met the North Korean leader briefed Trump in Washington.
However, the White House later scrambled to change course in an attempt to modify the image that Trump had portrayed of himself: too eager to meet with a man whom he had insulted and whose country he had repeatedly threatened with military action a short while earlier.
White House officials said any meeting between Trump and Kim would be held only after North Korea took certain steps.
North Korea, in the meantime, has been silent on the meeting between Trump and Kim.
China, Russia, and South Korea have welcomed the possibility of that summit, which would be the first between a North Korean leader and a sitting US president if held.
Tensions on the Korean Peninsula had been running high last year. Pyongyang advanced its weapon programs as the US took an increasingly war-like posture toward North Korea. But the North Korean leader expressed sudden interest in the resolution of disagreement