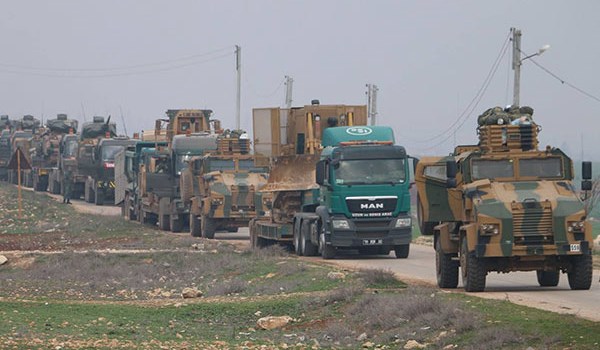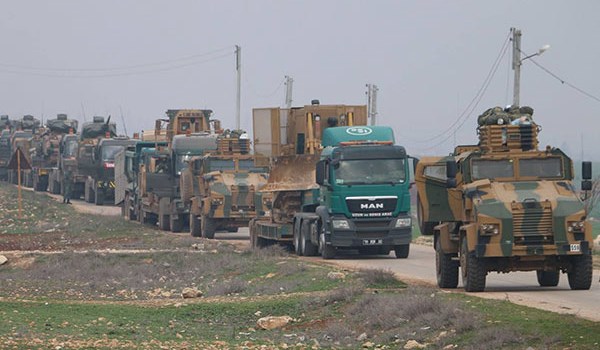 Turkey and ISIL terrorists have agreed on transferring the latter from Idlib to the Afrin battlefield in Northwestern Aleppo through the Turkish territory amid reports that ISIL is surrendering to other terrorist groups in Idlib, a Kurdish media outlet reported on Friday.
Hawar news quoted well-informed sources as disclosing that the Turkish government has agreed to transfer the ISIL groups, deployed in Idlib, to the Turkish territory and later forward them to Jandariseh region in Northwestern Aleppo.
Local sources in Jandariseh have reported movement of black-wearing militants with ISIL flag.
The militant-affiliated sources had previously reported that hundreds of ISIL gunmen have joined other terrorist groups in Idlib.
Militant-affiliated websites reported on Wednesday that the Turkish army troops and Ankara-backed militants continued Operation Olive Branch in Afrin region in Northwestern Aleppo and pushed the Kurds back from one more village and several key hills.
The sources said that the forces of Operation Olive Branch advanced against the Kurdish fighters again and captured the village of Arshli and its surrounding hills, deploying near the town of Jandaris.
In the meantime, the sources said that the Turkish soldiers and allied militants further captured the village of Omar Simo Northeast of Afrin.