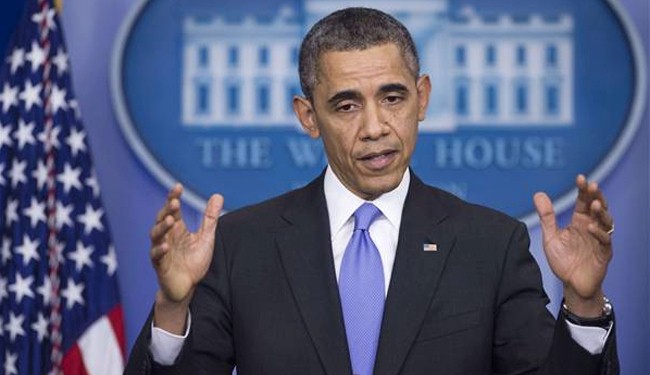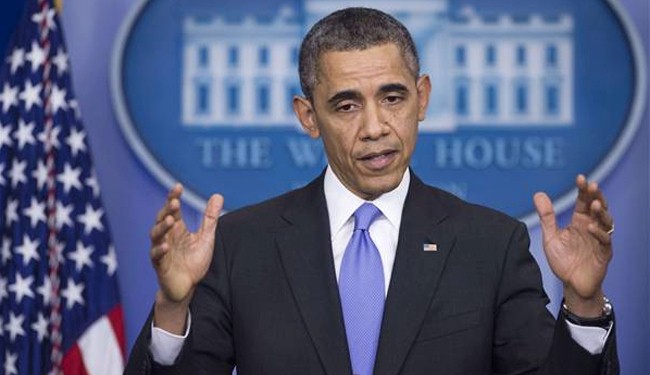 US President Barack Obama has insisted that now is not the time to impose new sanctions on Tehran while it is set to negotiate over a long-term nuclear deal with world powers.
"There is no need for new sanctions legislation, not yet," Obama told a White House news conference on Friday just a day after a group of US senators introduced a bill to impose new punitive measures on Iran if it breaks an interim nuclear deal reached last month in Geneva.
Obama, who has warned that new sanctions could scuttle the negotiations, said that "if we are serious" about seeking a final nuclear agreement the United States has to act in ways that do not increase Iranian suspicions.
On Thursday, the White House issued a rare veto threat in response to a bipartisan Senate bill that would put pressure on Iran with new sanctions if it set aside an interim deal reached last month over its nuclear program.
The threat sets up a standoff in the new year between President Obama and more than two dozen Senate Democrats and Republicans who introduced the legislation on Thursday. The challenge to Obama is particularly stark because half of the lawmakers sponsoring the new bill are from his own party.
The bill could also imperil Obama's efforts to reach a diplomatic end to the decade-long standoff over Iran's nuclear program, which administration officials' hope will be a signature achievement of his second term.
Iranian officials have repeatedly said in recent days they would back out of negotiations with the US and other global powers over Tehran's nuclear program if Washington violated the spirit of the Geneva deal and enacted new sanctions.