Palestine
NPCJ warns of Israeli intent to separate east J'lem from its environs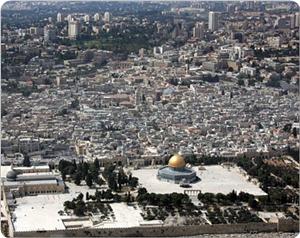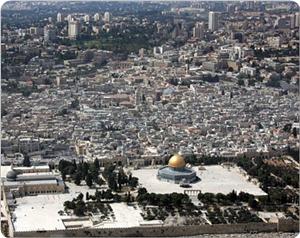 The national popular conference for Jerusalem (NPCJ) warned of Israeli diligent attempts to completely separate the eastern part of occupied Jerusalem from the rest of the city and the West Bank.
Younis Amory, deputy executive manager of the conference, told a news conference on Sunday that this Israeli scheme is part of a wider plan called the settlement belt of greater Jerusalem or E-1.
Amory explained that Israel intends to isolate east Jerusalem from its suburbs and establish an internal belt around the Palestinian lands extending between Ma'ale Adumim settlement, Abu Dis town and Hazma village.
He expressed his belief that this Israel scheme is aimed at killing the possibility for a Palestinian state with a capital in Jerusalem through entirely isolating the eastern part of the holy city from the West Bank.
The official also pointed out that the Israeli occupation authority (IOA) started to carry out its diggings beneath Silwan district to the south of the Aqsa Mosque to establish a network of tunnels extending to the tunnels under Al-Buraq wall area.
He added that the IOA would also initiate its restoration projects which it had declared recently in order to Judaize the Arab historical features and landmarks of east Jerusalem.
Amory affirmed that these plans were referred to the Israeli municipal planning and construction committee in Jerusalem for approval, warning that there are only a few Israeli steps before the whole Jerusalem become a Jewish city.