Iran
NPT withdrawal an option after US sanctions re-imposed: Iran FM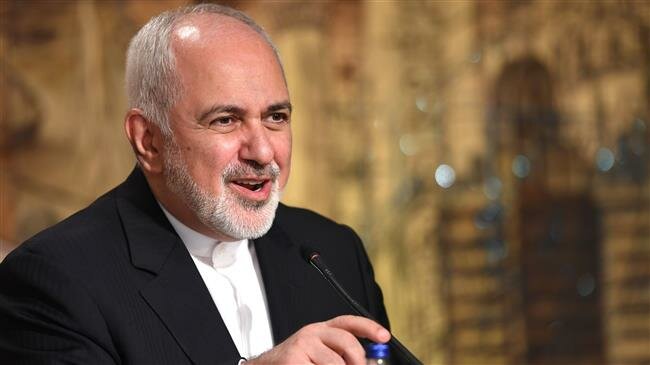 Iran's Foreign Minister Mohammad Javad Zarif says Tehran is weighing various options, including leaving the Non-Proliferation Treaty (NPT), in response to the re-imposition of sanctions by the administration of US President Donald Trump.
"There are many options available to the Islamic Republic and the country's officials are considering them," Zarif said in an interview with the Islamic Republic of Iran Broadcasting (IRIB) on Sunday, adding that according to the type of action that Iran would take, "leaving the Non-Proliferation Treaty" is one of those options.
US President Donald Trump withdrew Washington in May 2018 from the multilateral nuclear accord, officially known as the Joint Comprehensive Plan of Action (JCPOA), which was reached between Iran and six world powers in 2015.
Afterwards, Washington re-imposed unilateral sanctions on Iran that had been lifted under the deal.
Last November, the US enforced sanctions targeting the Islamic Republic's banking and energy sector. However, it granted waivers to the eight major importers of Iran's oil, fearing market instability.
The Trump administration said in a statement on April 22 that, in a bid to reduce Iran's oil exports to zero, buyers of Iranian oil must stop purchases by May 1 or face sanctions. The move ended six months of waivers which allowed Iran's eight biggest buyers, Turkey, China, Greece, India, Italy, Japan, South Korea and Taiwan, to continue importing limited volumes.
"The United States, Saudi Arabia and the United Arab Emirates … along with our friends and allies, are committed to ensuring that global oil markets remain adequately supplied," the White House statement said, adding, "We have agreed to take timely action to assure that global demand is met as all Iranian oil is removed from the market."
Elsewhere in his remarks, Zarif said Iran has never welcomed sanctions over the past 40 years, but adopted measures to counter them.
"The JCPOA showed that sanctions could be removed through negotiations," the top Iranian diplomat said, emphasizing that the Islamic Republic has never violated its commitments, but it was the opposite side, particularly the Americans, who did not live up to their undertakings.
The Islamic Republic has succeeded in resisting pressures by relying on its own nation, he said, adding that despite the US pressure, Iranians have reinforced their unity while the government is also duty-bound to ease pressures resulting from sanctions.
In an exclusive interview with Reuters on Wednesday, Zarif said Iran will do its utmost to export oil after the US tightened its sanctions against the country, stressing that the Islamic Republic, which has been the target of cruel American bans for decades, has gained much experience in going around such restrictive measures.
"I mean there are always ways of going around the sanctions. We have a PhD in that area," he said during his trip to New York.