Iran
Nuclear experts continue martyrs' righteous path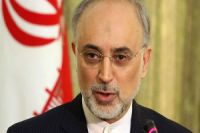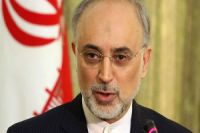 The Head of Islamic Republic of Iran Atomic Energy Organization, Ali Akbar Salehi, has reported on the indomitable resolve of the nuclear experts of this organization to continue to tread the righteous path of those nuclear scientists, who have been martyred by the enemies of Islamic Iran.
According to IRIB World Service, citing IRNA, in an address to the memorial ceremony of Martyr Reza Qashqai, who was the driver of the nuclear scientist, Martyr Mostafa Ahmadi Roshan, in Tehran on Friday, Salehi noted that the martyred nuclear experts have insured Islamic Iran's scientific progress; and the Iranian nation honor these martyrs and their ideals, which serve the scientific and technological growth of the country.
Turning to the performance of Iran Atomic Energy Organization, Salehi said this organization resolutely follows the instructions of the Leader of Islamic Revolution, and doesn't retreat an iota, within the framework of continuation of its activities, in the face of the enemies of the sacred Islamic system.
He also underscored that Iran's nuclear negotiating team is the representative of all Iranian people, because it was the might of the Iranian nation which drew world powers to the negotiating table.