Europe
Number of Briton killed in Tunisia attack may surpass 30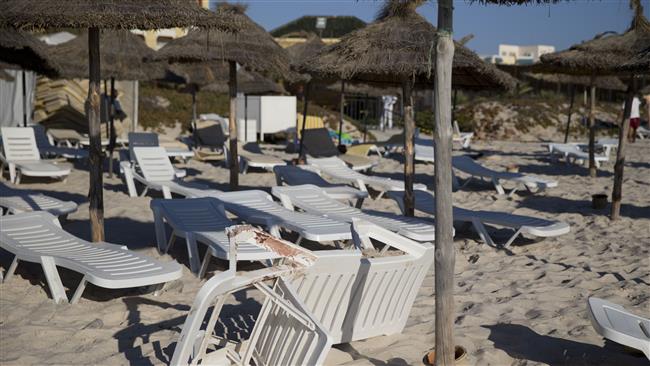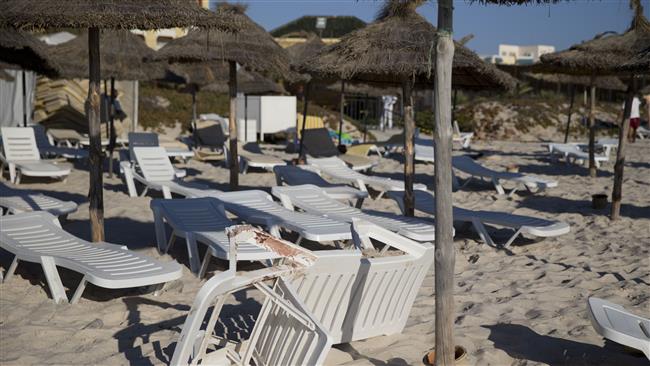 New reports out of Britain suggest that the number of the Britons killed in the recent beach massacre near the Tunisian resort city of Sousse by an ISIL-linked gunman may surpass 30.
The development comes as local media outlets reported late Sunday and Monday morning that a number of British tourists in Tunisia remain missing while their relatives are nervously awaiting official word about the fate of their loved ones.
Initially, the number of the Britons killed in the beach attack was reported to stand at 15, but state-funded broadcaster BBC reported Monday that the figure is likely reach at least 30 once the official identification of those killed is complete.
This is while the latest reports put the total number of those killed in the terror incident at 38, with at least 36 more people reported injured.
None of those reported killed so far by British media have been officially identified, however, as the names of some of the victims were obtained by their friends and relatives.
A man kisses a Tunisian flag at the site of a shooting attack on the beach in front of the Riu Imperial Marhaba Hotel in Port el Kantaoui, on the outskirts of Sousse south of the capital, Tunis, June 28, 2015. (© AFP)
Among those also confirmed killed are three Irish tourists as well as a Belgian and a German citizen. Tunisians are also believed to be among the dead, though this has not been confirmed.
Meanwhile, it is expected that the process of identifying the victims will take some time due to stringent Tunisian regulations, which require medical or dental records of those killed.
Moreover, UK authorities have suggested that officials were also experiencing difficulties identifying the British victims since many of them did not carry identification at the beach and those injured were being moved between hospitals.
Reports also indicate that over 600 British police have now been deployed in response to the Friday carnage in what the daily Guardian described as "one of the biggest counter-terrorism operations since the London [subway] bombings on 7 July 2005."
According to the report, nearly 400 officers were deployed at UK airports over the weekend to speak to potential witnesses returning from the scene of the shooting attack on a luxury hotel near Sousse.
It further reported that 16 senior Metropolitan police detectives, forensic specialists and family liaison officers also arrived in Tunisia over the weekend, with more forces expected to join them in an effort to assist with the investigation and also prevent further potential attacks.
Meanwhile the Foreign Office warned that more terrorist attacks against foreign tourists were still possible in Tunisia.