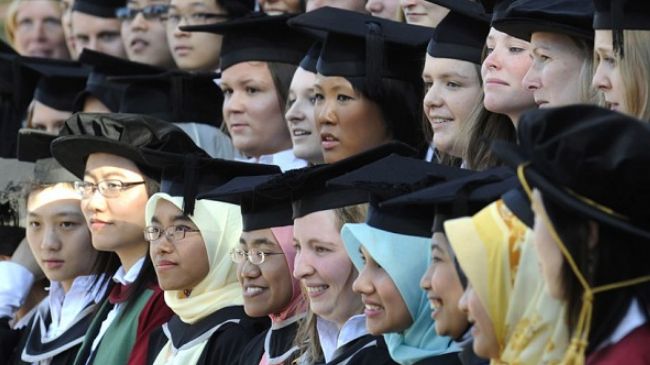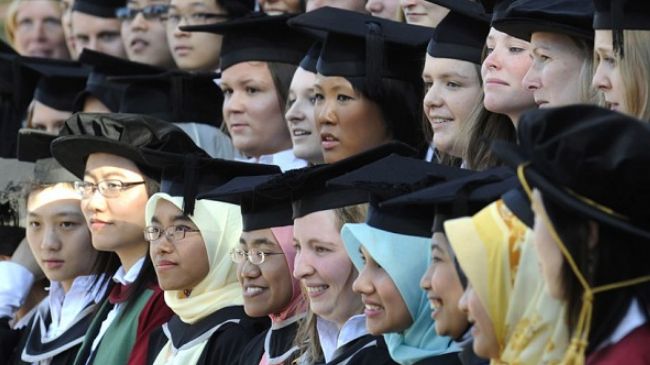 The number of foreign students in Britain has dropped by almost a third since the coalition government came to power in 2010, a new study shows.
According to a research carried out by the Institute for Public Policy Research (IPPR), published on Thursday, the number of international pupils coming to the UK has decreased by 29 percent over the last three years.
Student visas, issued for individuals from Pakistan, India and Bangladesh, witnessed a decline by 62, 38 and 30 percent respectively.
The IPPR report, entitled Britain wants you!, blamed "confusing" policies by the UK's Home Office and the government's net migration target for discouraging overseas students from the country's education institutions.
The research also warned that the UK risks losing its status as the second most popular destination for foreign students.
Moreover, the study estimated that international students contribute some £13 billion and generate almost 70,000 jobs for the British economy.
"The UK should be hanging out a banner saying 'Foreign students welcome here'. Instead the UK is doing the opposite," said IPPR research fellow Alice Sachrajda.
The IPPR report came ahead of the publication of the UK's official net migration statistics.
According to figures released by the Office for National Statistics (ONS) on Thursday, Britain's net migration increased by 15,000 to 182,000 in the 12 months to June 2013.
This comes while British Prime Minister David Cameron has pledged to limit immigrants' numbers below 100,000 before the next general election in 2015.