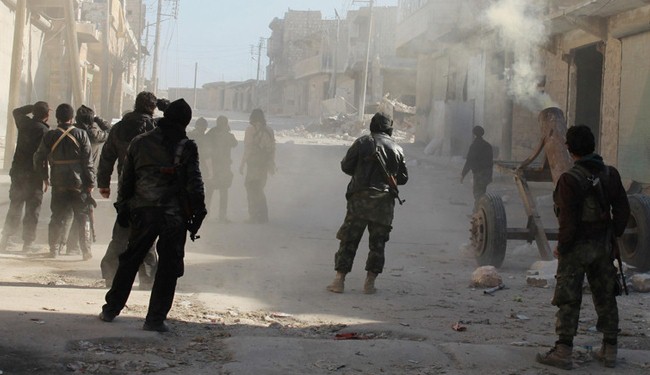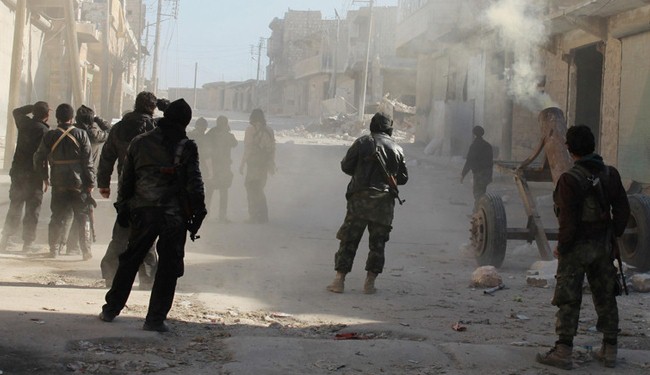 A commander and military mastermind for the terrorist group of the Islamic State of Iraq and the Levant (ISIL) has been killed after clashes with the al-Qaeda affiliated al-Nusra Front in the eastern province of Deir al-Zour, reports say.
The Libyan commander known as Abu Dajana, ISIL's chief in Deir al-Zour, was killed on Saturday.
Abu Dajana's killing comes after al-Nusra Front and militant brigades, including the Ahrar al-Sham, launched a new offensive against their former ally ISIL in the eastern province.
Al-Nusra Front and other extremist allies have reclaimed control of factories and grain mills in Deir al-Zour, some reports said.
According to the report, other clashes between ISIL and other militant groups erupted in the northwestern province of Aleppo.
While ISIL was once welcomed by terrorists battling the Syrian government, but excessive abuses by the group turned much of the opposition against them.
Saturday's offensive comes just over a month after three massive militant alliances declared war against ISIL in much of the north.
Both al-Nusra Front and ISIL grew out of al-Qaeda in Iraq, but have split in Syria.
More than 1,800 people, mostly militants, died in January fighting between militants and ISIL in northern Syria.
The clashes also come a day after ISIL took over several rival militant bases in al-Hasakah province north of Deir al-Zour.
Both Deir al-Zour and al-Hasakeh are strategic because they lie on Syria's border with Iraq.
Deir al-Zour is a key conduit for ISIL to send weapons and fighters from Iraq into Syria.
Syria has been gripped by deadly unrest since 2011. More than 130,000 people have been killed and millions of others displaced in the violence.
According to reports, Western powers and their regional allies, especially Qatar, Saudi Arabia and Turkey, support the militants operating inside Syria.