Syria
Nusra's Heavy Attack Repulsed by Syrian Soldiers in Quneitra, 30 Terrorists Killed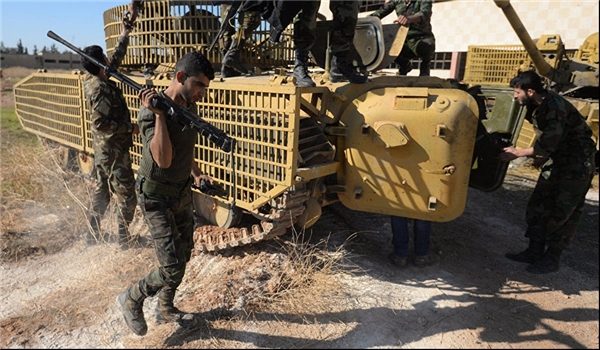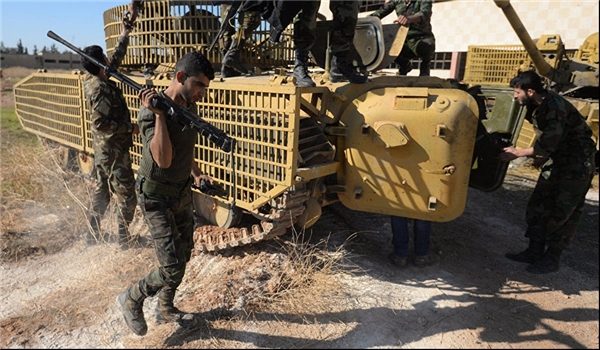 Syrian Army troops fended off an offensive of Al-Nusra Front (recently renamed to Fatah al-Sham Front) in the Southern province of Quneitra, killing 30 terrorists and wounding several more.
Tens of terrorists from al-Nusra Front and other affiliated groups deployed in the town of Um al-Bateneh stormed government forces' positons in the town of al-Samdaniyeh al-Sharqi town near the town of Khan Arnabeh but the army repelled their attack, killing at least 30 militants.
A field source said that the terrorist intended to prevail over the army positions in al-Samdaniyeh and then advanced towards khan Arnabeh near the occupied Golan Heights and capture it.
The source further added that the militants had planned to capture more lands to pave the ground for the easier moves by Israel in the region to supply terrorist groups with more equipment.
In relevant developments in the province on Thursday, the Syrian ground troops and their allies launched massive military operations against al-Nusra Front terrorists in Northern Quneitra, blowing up their camp and killing tens of militants.
The Syrian army units used missile and artillery fire to destroy one of al-Nusra Front's centers near Tal al-Hamariya in the Southern parts of Hader village in Northern Quneitra, killing all the militants inside and smashing their weapons and equipment.
The Syrian soldiers also clashed with the al-Nusra terrorists who had attacked an army position in al-Maqrousa and Ain Harfa regions, warding off the offensive and killing and wounding several militants.
A number of military equipment and weapons belonging to the terrorists were also destroyed in the clashes.