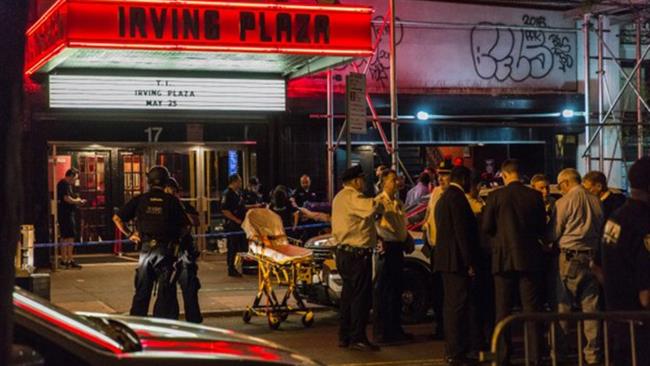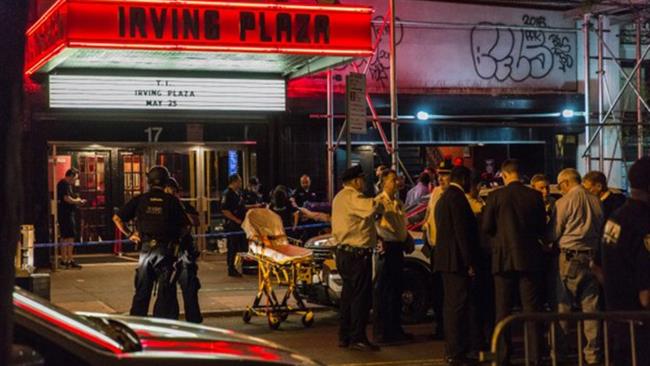 At least one person has been killed and three others are injured in a shooting at a concert hall in New York City.
The Wednesday night incident reportedly took place during a music performance at Irving Plaza in Union Square.
Shots were fired at the concert venue where a 34-year-old man took a bullet in the chest and a 33-year-old man was hit in the abdomen, officials said.
Both were taken to Bellevue Hospital Center in critical condition and were likely to die of their wounds, according to CBS local news.
A 26-year-old woman was shot in the left leg and also taken to Bellevue.
The identity of the fatality has not been disclosed.
People panicked over the sound of gunshots and social media pictures reveal the chaos in the aftermath of the shots.
The motive behind the shooting is still unknown.