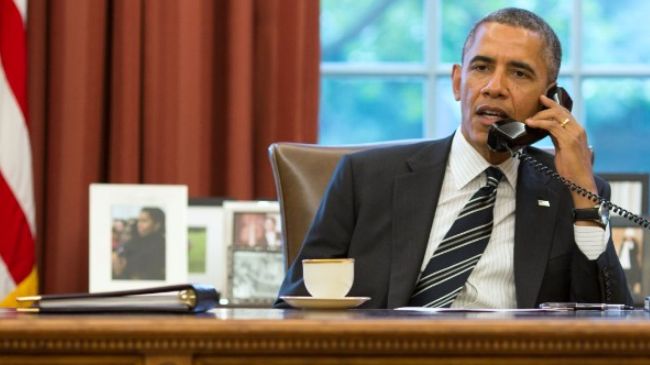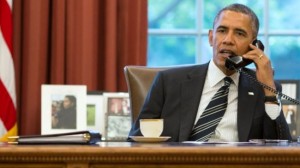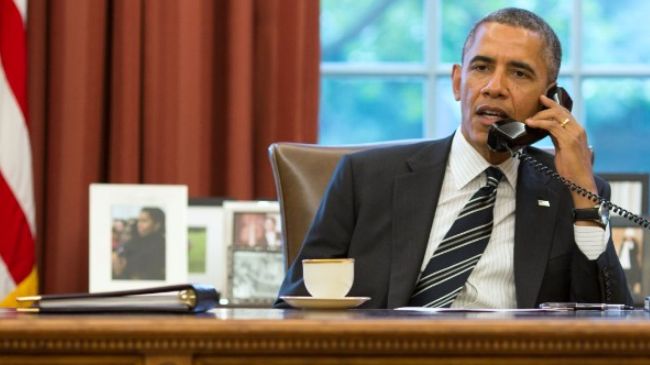 Obama has backed the nomination of Haider al-Abadi to be Iraq's new prime minister.
Obama said on Monday that he and Vice President Joe Biden called Abadi to offer Washington's support. "I pledged our support to him."
The US president called Abadi's nomination to replace Iraqi Prime Minister Nouri al-Maliki "a promising step."
"The only lasting solution is for Iraqis to come together and form an inclusive government," Obama stated, who has authorized the use of force against the terrorist group ISIL and promised to continue the operations for as long as "necessary" to prevent the advance of ISIL in northern Iraq.
Obama called on Abadi "to form a new cabinet as quickly as possible" and move toward firming up plans for a new and more inclusive government.
Obama urged Iraqi political leaders to make a peaceful transition of power to the new prime minister.
He said the new leadership faces the difficult task of regaining the confidence of Iraqi citizens, which will only be possible if it governs inclusively.
Obama said the formation of an inclusive government is the only way to find a lasting solution to the current crisis in Iraq.
However, Iraqi Prime Minister Nouri al-Maliki has rejected the nomination of Abadi for the post of premier.
"I am Nouri al-Maliki, and I am the head of State of Law, and I am the head of Dawa (party), and no one has the right to deal under our name without my approval," Maliki said on Monday.
He accused the United States of supporting a breach of the constitution.
Earlier in the day, Iraq's new President Fouad Massoum asked Abadi to form a new government.
Abadi was nominated for the post by the Iraqi National Alliance, a coalition of Shia parties that includes Maliki's State of Law party.
He was born in Baghdad in 1952, and returned from British exile after the fall of former Iraqi dictator Saddam Hussein in 2003. Abadi was educated at the University of Baghdad and later received a doctorate from the University of Manchester in Britain.