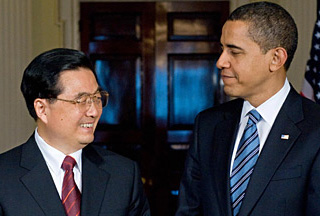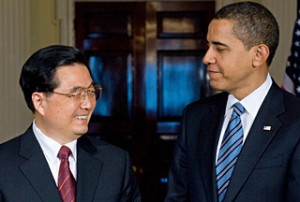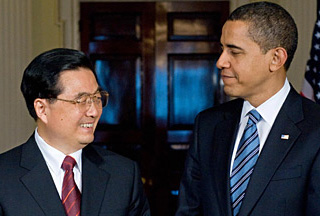 President Barack Obama has left Washington, embarking on a nine-day tour of Asian countries, including two greatly anticipated stops in China.
Obama left the US on Thursday for his first trip to Asia since he became president in January.
"I will be meeting with leaders abroad to discuss a strategy for growth that is both balanced and broadly shared," Obama said at the White House before departing for Japan, underlining the economic focus of his trip.
"It is a strategy in which Asia and Pacific markets are open to our exports and one in which prosperity around the world is no longer as dependent on American consumption and borrowing but rather on American innovation and products," Obama added.
On Sunday evening, Obama heads to China for a three-day visit which will include talks with President Hu Jintao and Wen Jiabao, the Chinese prime minister.
His final stop will be South Korea.
Political pundits state that while in China, President Obama will wrestle with the issue of free trade, trying to make sure emerging Asian markets are open to US made goods.
He will also be attending a major economic summit in Singapore; however Obama does not have any new free trade agreements to announce with Asian markets.