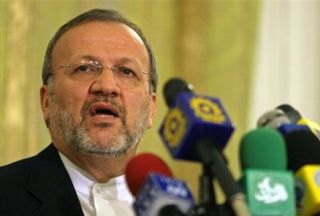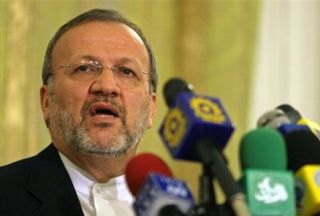 Iranian Foreign Minister Manouchehr Mottaki has criticized the stance adopted by US President Barack Obama regarding Iran's nuclear issue, saying the US president has failed in a diplomatic test.
In a meeting with his Senegalese counterpart Madicke Niang in Tehran on Sunday, Mottaki rejected the fresh round of UN Security Council (UNSC) sanctions against Iran, saying it is an outdated approach.
"The literature of sanctions is the literature of the 1960s and 1970s and has no efficacy," Mehr news agency quoted Mottaki as saying.
Referring to the fact that the sanctions were imposed only days after Tehran issued a statement expressing willingness for a nuclear fuel swap and further negotiations, Mottaki criticized the US president's reaction to the declaration.
"Obama failed in this case of diplomacy. They are adding a new page to their book of mistakes day by day," the Iranian foreign minister said.
Based on the trilateral declaration issued by Iran, Turkey and Brazil on May 17, the Islamic Republic expressed readiness to send some 1,200 kg of its low-enriched uranium to Turkey in exchange for a total of 120 kg of higher enriched uranium for use in the Tehran Research Reactor.
The declaration was hailed by many members of the international community as it was expected to resolve a long-standing dispute over Iran's nuclear program.
Regardless of Tehran's declaration, the UNSC adopted new sanctions against Iran over its uranium enrichment program.
This is while the International Atomic Energy Agency has in numerous reports asserted that its inspectors and surveillance equipment have found no evidence of diversion in Iran's declared nuclear material.