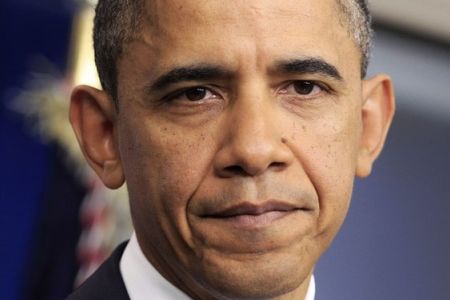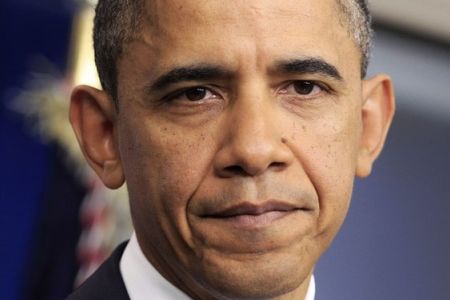 Following days of silence on the American spy drone unveiled by Iranian armed forces, US President Barack Obama says Washington has asked Tehran to return the US reconnaissance drone.
"We've asked for it back. We'll see how the Iranians respond," Obama said in a news conference with Iraqi Prime Minister Nouri al-Maliki on Monday.
The plea comes as the US and CIA refused to adopt an official position after Iran aired footage of the captured unmanned aerial vehicle on December 8.
The US RQ-170 Sentinel stealth aircraft was brought down with minimal damage by the Iranian Army's electronic warfare unit on Sunday, December 4, 2011, when flying over the northeastern Iran city of Kashmar, some 225 kilometers (140 miles) away from the Afghan border.
On December 6, two US officials, speaking on condition of anonymity, confirmed to CNN that the drone was part of a CIA reconnaissance mission, involving the US intelligence community stationed in Afghanistan.
They claimed the reconnaissance capability of the RQ-170 Sentinel drone enabled it to gather information from inside Iran by flying along Afghanistan's border with the Islamic Republic.
The RQ-170 is an unmanned stealth aircraft designed and developed by the Lockheed Martin Company.
Iran has announced that it intends to carry out reverse engineering on the aircraft, which is similar in design to a US Air Force B2 stealth bomber.
Tehran says that the US drone spy mission was a "hostile act," adding that it will lodge a complaint with the United Nations over the violation of its air sovereignty by the intelligence gathering aircraft.
Iranian Ambassador to the United Nations Mohammad Khazaei on December 8 called on the world body to condemn US aggressive moves against the Islamic Republic with respect to the reconnaissance drone that violated the Iranian airspace.
He made the plea in a letter sent to UN Secretary General Ban Ki-moon, General Assembly President Nassir Abdulaziz a-Nasser, and Vitaly Churkin, Russia's UN ambassador who holds the rotating Security Council presidency for December.
Meanwhile, Iran's Foreign Ministry has summoned the Swiss ambassador, who represents US interests in the country, and the Afghan ambassador to condemn the US violation of Iranian airspace.