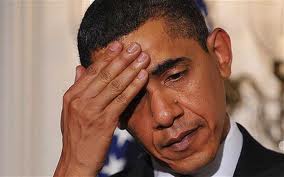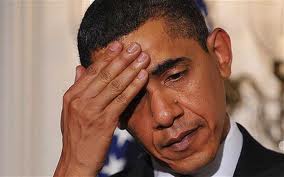 US President Barack Obama and senior Republican lawmakers failed to reach an agreement on a short-term debt limit extension after a meeting on Thursday.
Obama met with House Republicans at the White House to discuss a six-week extension of the government's borrowing limit which would help Washington avoid a possible default on its debt as the October 17 deadline for raising the nation's debt ceiling is approaching.
The Republican-offered measure, which runs through November 22, only dealt with raising the debt limit and did not address the US government shutdown, which is now in its second week.
The White House meeting on Thursday, 10 days into the federal government's partial shutdown, was described by the Obama administration as "good" and by House Majority Leader Eric Cantor (R-Virginia) as "very useful."
House Republicans initially sought to tie government funding to defunding or dismantling Obama's signature Affordable Care Act, also known as Obamacare. They had also indicated that they would not agree to raise the debt ceiling without provisions that would defund or delay Obamacare.
However, the GOP's latest offer for a short-term debt limit extension indicated a shift in their decisions as the White House and congressional Democrats were declaring victory even before Thursday's meeting at the evidence that Republicans were suffering more in polls.
Republicans are still seeking a commitment by Obama to negotiate a deal for long-term deficit reduction and tax overhaul.
However, according to Rep. Paul Ryan (R-Wisconsin), the president "didn't say yes, didn't say no."
US officials are running short of time for talks over raising the debt limit as the nation's current debt ceiling of $16.7 trillion will be reached next week.
According to US law, the government cannot breach a certain debt limit and lawmakers must pass legislation to authorize the government to exceed that limit. If such legislation is not passed, the government cannot pay its bills.
The International Monetary Fund has warned that a possible US default on its obligations would wreak havoc on the global economy.
The US Treasury has also warned of catastrophic effects of a possible US debt default, saying it would cause "irrevocable damage" to the US economy.