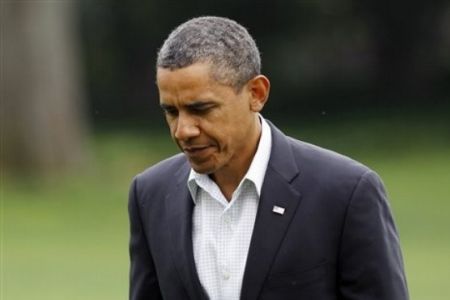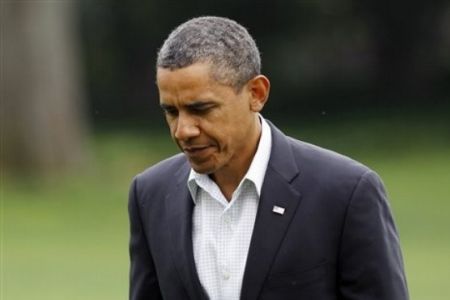 A senior Iranian lawmaker says US President Barack Obama's recent letter to Iran about the Strait of Hormuz shows the effectiveness of the country's military might.
Esmail Kowsari stressed once again that if sanctions against Iran come into effect, the Islamic Republic will definitely prevent oil exports through the Strait of Hormuz
Iran's Foreign Ministry spokesman Ramin Mehmanparast confirmed on Sunday that the US message has been sent to Iran via three different channels, including the US Ambassador to the UN Susan Rice, the Swiss Ambassador to Tehran Livia Leu Agosti, and Iraqi President Jalal Talabani.
"Sending the letter was natural because when someone feels threatened, they react," the lawmaker added.
Kowsari, who is also deputy chairman of the Majlis (parliament) National Security and Foreign Policy Committee, added that the letter indicates the effectiveness of Iran's might.
"Iran will increase its might so that if a threat is carried out [against the country] everyone can see Iran's power in practice; and everyone will see at that time that American armed forces are powerless," Kowsari said.
Tensions between Tehran and Washington over the Strait of Hormuz escalated after US and the European Union proposed sanctions against Iran's oil sector.
On December 27, Iran's First Vice President Mohammad-Reza Rahimi warned that imposing sanctions against the country's energy sector will prompt Tehran to prevent oil cargoes from passing through the Strait of Hormuz.
"If they impose sanctions on Iran's oil, not even a drop of oil will be allowed through the Strait of Hormuz," he warned.
Iran's Navy Commander Rear Admiral Habibollah Sayyari further reiterated on December 28 that Iran has complete command over the strategic waterway and that "closing the Strait of Hormuz is very easy for Iranian naval forces."
Tensions further escalated when the Bahrain-based US Fifth Fleet responded by saying it would not "tolerate" any disruption in the Strait of Hormuz.
"[The fleet] maintains a robust presence in the region to deter or counter destabilizing activities," a spokesperson for the fleet said.
The Strait of Hormuz is a shipping channel that leads in and out of the Persian Gulf between Iran and Oman.
Statistics-wise, the strait is one of the world's most important waterways, with a daily flow of about 15 million barrels of oil.