Iran
'Obama must deal respectfully with Iran'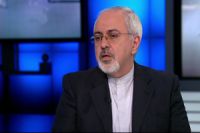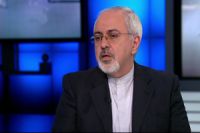 Iran Foreign Minister Mohammad Javad Zarif has expressed disappointment with the US president's "insulting" language towards the Iranian nation, urging Barack Obama to deal with the Islamic Republic based on mutual respect.
In an interview with Fareed Zakaria on CNN's GPS program which was aired on Sunday, Zarif said, "Well, I believe political leaders have to exercise leadership. I was rather disappointed that President Obama used language that was insulting to the Iranian people".
He added, "I believe President Obama should, in fact, stick to his declared intention to deal with Iran on the basis of mutual respect. That's what he said in his letter to the President. That's what he said in his address to the General Assembly".
The Iranian minister made the comments in response to a question about Obama's statements in a meeting with the Zionist regime Prime Minister Benjamin Netanyahu in Washington.
The Iranian minister rejected the US contradictory approaches, saying, "You do not deal with another state with mutual respect by threatening them, by trying to intimidate them, particularly when you know that that is not useful, that is not of any utility."
Zarif pointed out, "As I said, the Iranian people react very, very negatively to such language of threat and intimidation".