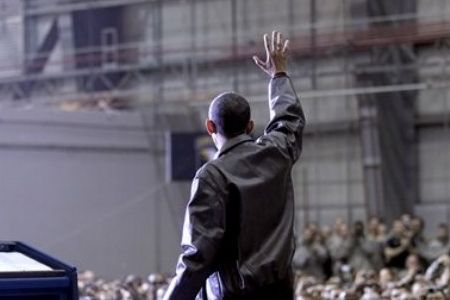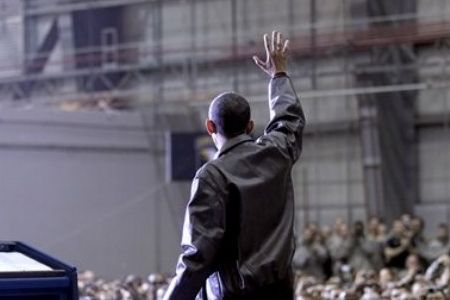 US President Barack Obama has arrived in Afghanistan on an unannounced visit to hold talks with the Afghan President Hamid Karzai.
Obama, who arrived at Bagram Air Base on Friday, will meet with US troops and Commander of US and NATO forces in Afghanistan General David Petraeus, during the brief three-hour visit, a Press TV correspondent reported.
Due to bad weather, the president will not fly out for a personal visit with Karzai and will instead hold a video conference with him, White House officials told AFP.
The latest trip, which was kept secret for security reasons, is Obama's second as US president and comes just days before a key review of the nine-year-old war.
The review investigates the effectiveness of Obama's Afghanistan and Pakistan policies unveiled a year ago, to help Washington formulate a new strategy for the unpopular war.