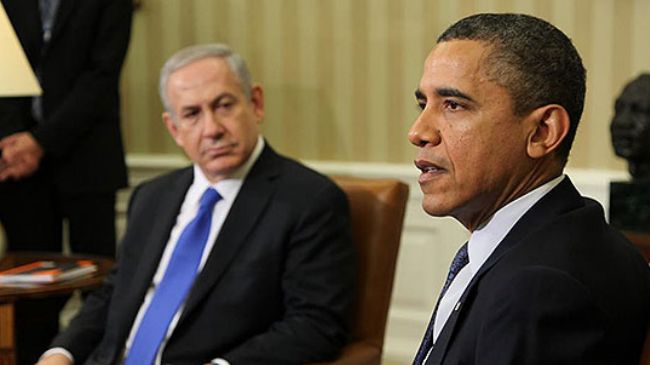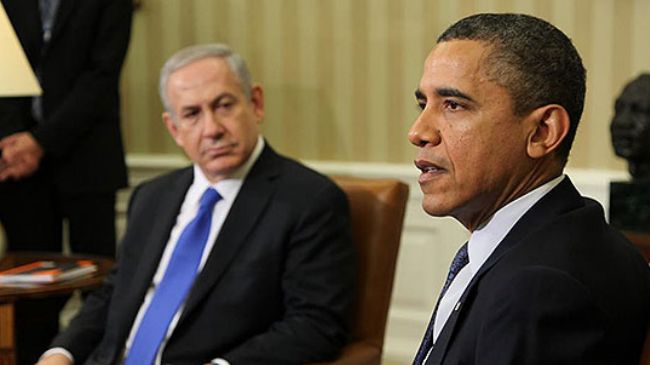 US President Barack Obama will reportedly not speak in the Knesset during his upcoming trip to Israel, making him the first American leader to refrain from addressing the Israeli representatives during a visit.
According to a statement by a senior Knesset source on Wednesday, requests for Obama to speak in the Israeli parliament were rejected, the Jerusalem Post reported.
US officials say that Obama will instead deliver a speech at the International Convention Center in al-Quds (Jerusalem) to students from major universities.
This is while reports say that acting Knesset speaker Binyamin Ben-Eliezer and speaker of the 18th Knesset, Reuven Rivlin, had last month asked Prime Minister Benjamin Netanyahu to request Obama to speak in the Knesset.
Rivlin had earlier called the Knesset the only place to present diplomatic plans with decisive ramifications.
The US president is to visit Israel on March 20.
Former US presidents such as George W. Bush, Bill Clinton, and Jimmy Carter had addressed the Knesset during their presidencies.
The World Tribune said on Monday that during his visit to Israel, Obama is expected to demand a timetable for Tel Aviv's withdrawal from the occupied West Bank.
According to the report, an Israeli pullout plan could be part of an imminent US push to form a Palestinian state in the West Bank in 2014.
More than half a million Israelis live in more than 120 settlements built since the 1967 Israeli occupation of the West Bank and East al-Quds (Jerusalem).
The Israeli settlements are considered illegal by the UN and most countries because those territories were captured by Israel in the 1967 war, and are thus seen as being subject to the Geneva Conventions, which forbid construction on occupied lands.