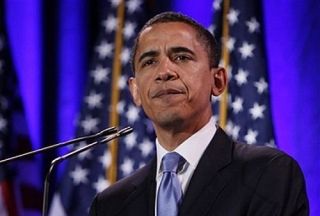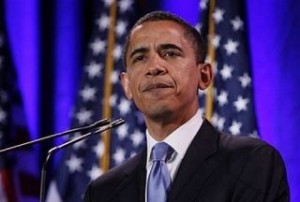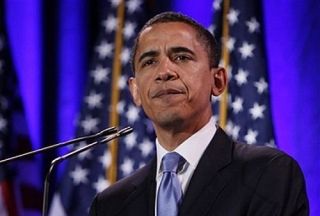 President Barack Obama says cooperation between the US, Russia and other permanent members of the UN Security Council is necessary to stop Iran's nuclear program.
In an interview with Russian media, President Obama said he is satisfied with the level of cooperation between the US and its allies as well as Russia on Iran, Ria Novosti reported.
He said that Iran and North Korea repeatedly ignore international laws and violate UN Security Council's resolutions and do not cooperate with the International Atomic Energy Agency as it is expected of them.
The cooperation between P5+1 member states is necessary to mount pressure and impose sanctions on Iran and force it to choose a more reasonable path and join the international community, Obama said in the interview.
The five permanent members of the UNSC — Russia, China, France, the US and UK — plus Germany have yet to reach an agreement on imposing further sanctions on Iran and the negotiation process is expected to continue until June, Ria Novosti quoted diplomats familiar with the process as saying.
The United States, Britain and France accuse Iran of using its civilian program as a smokescreen for developing nuclear weapons — a charge Tehran has repeatedly denied.
Tehran, as a member of the IAEA and a signatory to the Nuclear Non-Proliferation Treaty, says it is entitled to conduct its nuclear program for civilian purposes.
For the sanctions resolution to pass, nine of the 15 Security Council members must approve the measure. However, two of the veto-wielding powers, Russia and China, continue to send mixed signals on whether they would support the measure, with Beijing urging a diplomatic solution on the issue.