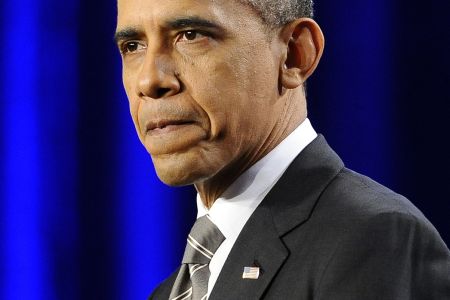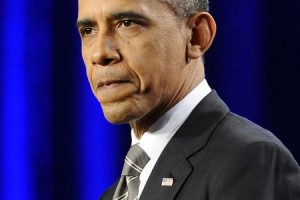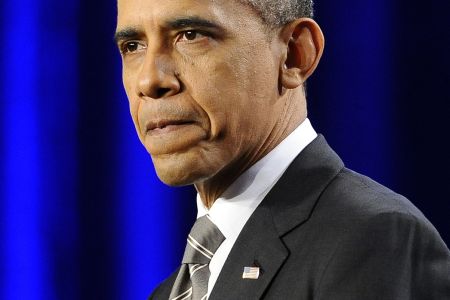 An American political analyst says US President Barack Obama should apologize to Iran for the recent violation of the country's airspace by a US RQ-170 spy drone.
"It seems odd that President Obama is willing to apologize for American actions in so many instances, but not for the actual violation of internationally-recognized border by US in the conduct of an espionage operation," Kori Schake wrote in Foreign Policy.
The analyst added that "there is nothing the RQ-170 could have been doing other than collecting intelligence" despite the fact that intruding into another country is illegal.
"The president looks foolish calling for Iran to return the drone while petulantly refusing to explain our actions that resulted in being caught en flagrante delicto committing espionage," he noted.
He said that after China shot down an American spy plane near Hainan Island in 2001, the Bush Administration apologized both for causing the death of a Chinese military pilot that had intercepted the plane, and for entering Chinese airspace.
"By not apologizing for what is a clear infraction of a norm of international behavior, President Obama both justifies Iran's attempts to conduct espionage inside the US, and makes us look like a brutish superpower that flaunts the rules," Schake added.
He emphasized that whatever the explanation is for intrusion of Iran's airspace, the US president or a senior figure in the administration should actually give that explanation, both to the American people and to the world.
"The president should apologize. He should also use the explanation as an opportunity to review all the reasons we feel the need to collect intelligence inside Iran," he said.
Schake concluded by noting that perhaps Obama does not want to be seen apologizing to the Iranian government, or "to remind voters of his commitment to negotiate with that government," but he should apologize to Iran.
The US RQ-170 Sentinel stealth aircraft violated Iran's airspace on Sunday December 4, via the country's common border with Afghanistan, but was downed by the Iranian Army's electronic warfare unit when flying over the Iranian city of Kashmar, some 140 miles (225km) from the Afghan border.
Iran's Ambassador to UN Mohammad Khazaei has sent a letter to the United Nations, calling on the international body for "clear and effective measures to be taken to put an end to these dangerous and unlawful acts in line with the United Nations' responsibilities."