North America
Obama the Lord of cowards: Iran 'a year or more away' from building nuclear bomb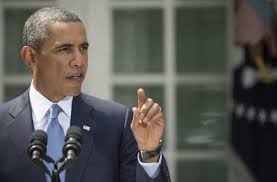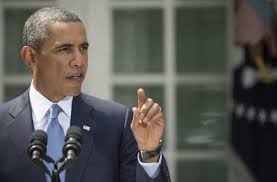 US President Barack Obama says Iran is still "a year or more away" from building a nuclear weapon, repeating Washington's accusations over the country's nuclear energy program.
Obama: Iran In an interview with the Associated Press released on Saturday, Obama said the world must "test" whether Iranian President Hassan Rouhani is serious about diplomatically resolving the Western dispute over the nuclear program.
The new allegation comes only one week after the US president spoke with President Rouhani by phone.
After the conversation, Obama described his conversation with President Rouhani as an "important opportunity in Washington's foreign policy."
He said he believes the two sides can reach a comprehensive solution over Iran's nuclear program.
"I reiterated to President Rouhani what I said in New York. While there will surely be important obstacles to moving forward and success is by no means guaranteed, I believe we can reach a comprehensive solution," Obama said.
Obama has changed his tone after a meeting with Israeli Prime Minister Benjamin Netanyahu at the White House earlier this week.
During the meeting, Obama once again threatened Iran with military action.
"Because of the extraordinary sanctions that we have been able to put in place over the last several years, the Iranians are now prepared, it appears, to negotiate," Obama said.
"I've said before and I will repeat that we take no options off the table, including military options," he added.
Meanwhile, Iran and the P5+1 group (Britain, China, France, Russia and the United States — plus Germany) are scheduled to resume nuclear talks in Geneva on October 15 and 16.
The United States, Israel, and some of their allies accuse Iran of pursuing non-civilian objectives in its nuclear energy program.
Iran rejects the allegations, arguing that as a committed signatory to the nuclear Non-Proliferation Treaty (NPT) and a member of the International Atomic Energy Agency (IAEA), it has the right to use nuclear technology for peaceful purposes.