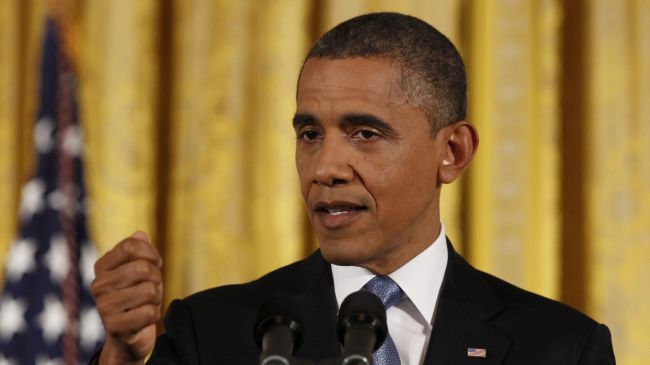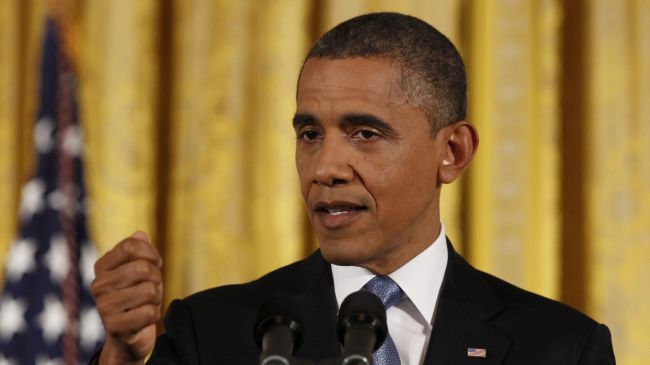 US President Barack Obama threatens to veto a bipartisan bill for enacting new sanctions against Iran as Tehran and world powers prepare to implement a recently-struck nuclear deal.
Obama in a written statement on Sunday said that imposing new sanctions against Iran would jeopardize efforts to implement the agreement which was clinched in Geneva in November.
"Imposing additional sanctions now will only risk derailing our efforts to resolve this issue peacefully, and I will veto any legislation enacting new sanctions during the negotiation," according to the statement released by the White House.
He made the remarks as top Iranian nuclear negotiator Abbas Araqchi told reporters that Tehran and the five permanent members of the UN Security Council plus Germany have "finalized an agreement on ways to take the first step to implement the Joint Plan of Action."
"With today's agreement, we have made concrete progress. I welcome this important step forward, and we will now focus on the critical work of pursuing a comprehensive resolution that addresses our concerns over Iran's nuclear program," Obama said.
The bill, supporting new sanctions against Iran and drafted by Senator Bob Menendez, a Democrat from New Jersey, has been gaining momentum in the US upper chamber.
According to the AP, 59 senators have so far supported the legislation which needs 60 votes to be approved. If supporters manage to round up 67 votes they can override Obama's veto.
The Islamic Republic of Iran insists it will never negotiate under threats and pressure and if the US Congress passes any new sanctions against the country, the Geneva nuclear agreement will be dead.