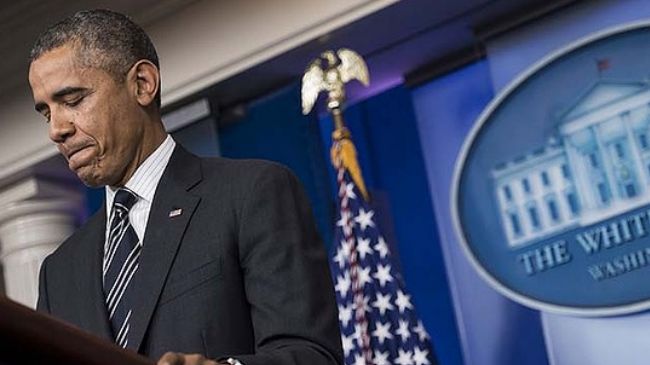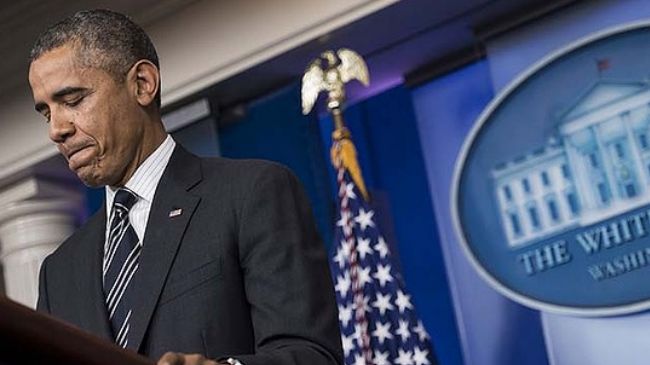 Zionist US President Barack Obama says there are enough votes in the House of Representatives to end the government shutdown which began last Tuesday due to rising tensions between the two major parties in Congress.
President Obama urged House Speaker John Boehner to allow Republican lawmakers to put a short-term spending bill with no strings attached on the House floor.
"There are enough Republican and Democratic votes in the House of Representatives right now to end the shutdown immediately," he said in an interview on ABC's "This Week" Sunday.
The president also warned Republicans that the use of the debt ceiling as leverage to press him on the budget bill could trigger a disastrous default.
He called on Congress to extend the US borrowing authority beyond the current $16.7 trillion limit.
But Republicans have asked for negotiations to restore funding to the government and raise the debt ceiling. Obama has said he only negotiates on his health reform program, also known as Obamacare, and energy policy only after the government is reopened and the debt ceiling increased.
"We're not going to negotiate under the threat of further harm to our economy," he said, as reported by CBS News.
However, Boehner came to the House floor after Obama spoke and ignored the president's comments. "Mr. President, it's time to have that conversation before our economy is put further at risk," he said.
The federal government was forced to shut down last Tuesday for the first time in 17 years after Congress failed to pass stopgap spending bill.
The government shutdown already affected hundreds of thousands of federal workers though the GOP-controlled House tried later to contain the damage by passing a bill last week that would pay furloughed employees for their time at home.
– See more at: http://www.presstv.ir/detail/2013/10/08/328233/obama-to-boehner-end-govt-shutdown/#sthash.ZoGq0Bb0.dpuf