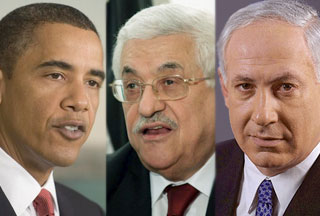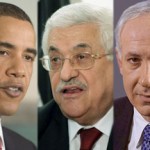 The US President Barack Obama will meet the Israeli Prime Minister Benjamin Netanyahu and the Palestinian Authority's Acting chief on Tuesday.
The move is aimed at reviving the stalled Middle East peace talks.
Obama will hold separate talks with Abbas and Netanyahu before holding a trilateral meeting with the two.
The move comes following the latest round of shuttle diplomacy which was wound up on Friday by US Middle East envoy George Mitchell.
Meanwhile, Abbas says Israel's insistence on continuing settlement activities has closed the doors on peace talks, while Israeli officials have blamed the Palestinians for the failure of Mitchell's week-long shuttle diplomacy.
The Palestinians say they will not return to the negotiating table unless Israel pledges to freeze all settlement activities.
But Israel indulges in grabbing more Arab land by turning a blind eye to the international community, including the US, which have repeatedly urged Israel to halt its settlement expansion.