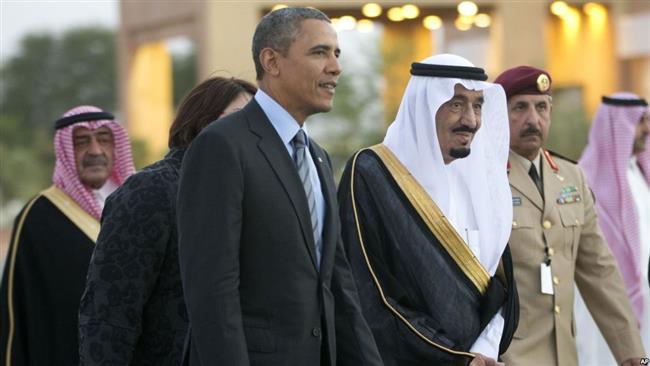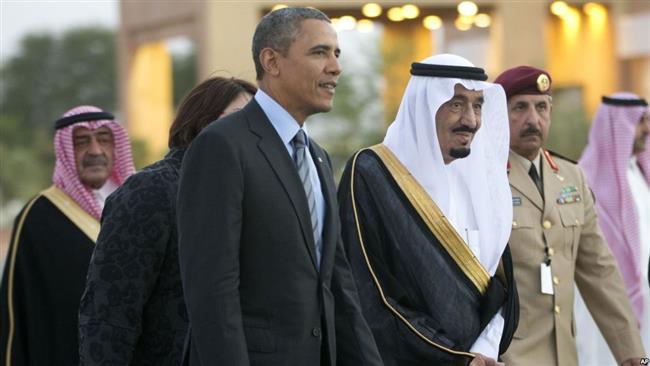 US President Barack Obama will travel to Saudi Arabia to pay his respects to the kingdom's newly-appointed ruler, Salman bin Abdulaziz Al Saud.
King Abdullah died at the age of 90 early on Friday after ruling the Saudi kingdom for nearly a decade. His 79-year-old half brother, Salman, has succeeded the late king.
President Obama will cut short his three-day trip to India and cancel a trip to India's Taj Mahal mausoleum on Tuesday, January 27, and head to Riyadh before returning to the United States, White House press secretary Josh Earnest told reporters traveling with the president.
Obama will "pay respects" to the late king's family and "offer his condolences on behalf of the American people," Earnest said in a statement.
"The president regrets that he will be unable to visit Agra during this trip," Earnest added, referring to the city where the Taj Mahal is located.
The president and first lady Michelle Obama are scheduled to arrive in India on Sunday for meetings with Indian Prime Minister Narendra Modi, then attend Monday's annual Republic Day ceremonies, which mark the day that India's constitution came into force in 1950.
Earnest said US Vice President Joe Biden was originally to lead a US delegation to Saudi Arabia, but the White House changed plans.
US officials are worried that King Salman, who is not considered by many as a strong or healthy leader, might not be able to quickly consolidate power.
Experts say that in the short term, the king's death might ease strains in the US-Saudi relationship as a period of transition will leave the kingdom vulnerable to external threats and more eager to show that it still enjoys the solid backing of the United States.
But in the longer term, the transition might define how the new Saudi leadership will see its relations with the US and the rest of the world.