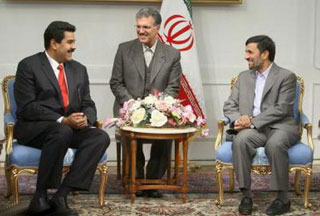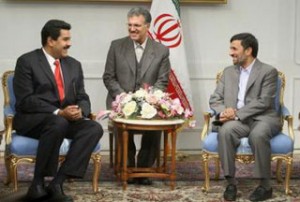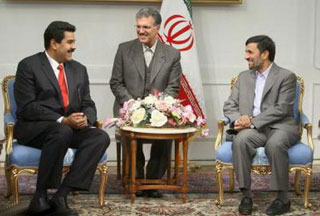 Iranian President Mahmoud Ahmadinejad says US President Barack Obama is incapable of bringing about real change in US policy.
"Obama is unable to make real changes in the strategic policies of the US," IRNA quoted Ahmadinejad as saying at a meeting with Venezuelan Foreign Minister Nicholas Maduro in Tehran on Tuesday.
"Today the US is not in a strong position and is in decline," the Iranian president observed.
Ahmadinejad also called for the expansion of ties between Iran and Venezuela.
Maduro said Caracas is also determined to enhance the level of its ties with Tehran.
In a separate meeting with Maduro on Tuesday, Iranian Foreign Minister Manouchehr Mottaki said that the US has adopted illegal approaches as part of its hegemonistic plans for Latin America.
"The US strategies for Latin America are paradoxical and the country is interfering in the internal affairs of Latin American states as part of its hegemonistic policies," Mottaki added.
The Iranian foreign minister also said he believes that President Ahmadinejad's upcoming visit to Caracas will open up a "new chapter" in relations between the two countries, IRNA reported.
The Venezuelan foreign minister, who arrived in Tehran on Monday night, said "the US is trying to revive its hegemonistic role" in Latin America.