North America
Obama urges Democrats to oppose new anti-Iran sanctions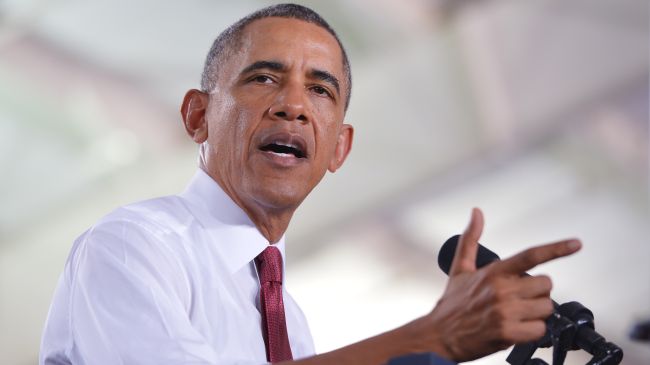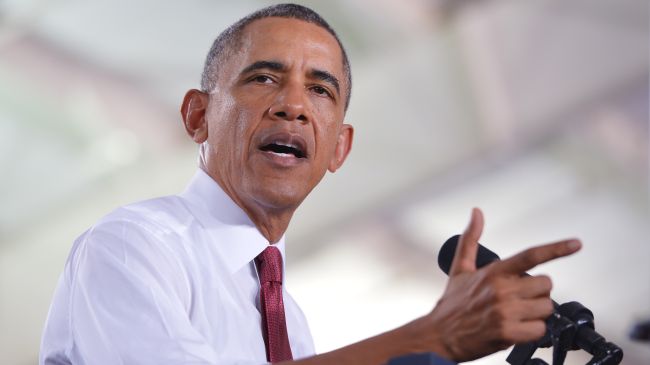 US President Barack Obama has met with Senate Democrats in a closed-door session and urged them to reject a new sanctions bill against Iran.
Four Senate aides attending the White House meeting on Wednesday said the president warned that additional sanctions could derail the fragile nuclear talks, the Huffington Post reported.
Obama "made a really strong case for his position on Iran" in the hopes of giving "pause to anyone who wanted a vote while negotiations were ongoing," a Senate aide said.
Not a single supporter argued against Obama's case once he was finished, sources said.
The sanctions legislation was introduced by Sens. Mark Kirk (R-Ill) and Robert Menendez (D-NJ) last month and has gathered 59 cosponsors in the 100-member upper chamber.
The powerful Israeli lobby group, the American Israel Public Affairs Committee (AIPAC), has put its political muscle behind the measure. However, its efforts appear to have stalled in the Senate as Majority Leader Harry Reid has for now backed away from a previous commitment to permit a vote on the bill sometime over the next few weeks.
Heavily backed by Republicans, the measure has been backed by at least 16 Senate Democrats who have ignored a veto threat from President Obama, also a Democrat.
Sen. Jeff Merkley (D-Ore.), who was present at the White House meeting, said the president urged the senators to "seize this opportunity" to continue negotiations with Iran before resorting to more sanctions.
"If Iran isn't willing in the end to make the decisions that are necessary to make it work, he'll be ready to sign the bill to tighten those sanctions," Merkley told The Associated Press. "But we've got to give this six months."
The White House has cast anti-Iran efforts in stark terms, saying that the passage of fresh sanctions would represent a "march toward war" and challenging those members of Congress who support the bill to acknowledge that they favor military action against Iran.
Rep. Debbie Wasserman Schultz (D-Fla.) also met with House Republicans at the White House Tuesday to dissuade them from voting for more sanctions.
Schultz, who has been a firm supporter of previous sanctions on Iran, insisted that any new restrictions on Iran would jeopardize the fragile nuclear negotiations between Iran and world powers.
Apart from the issue of Iran sanctions, Obama talked about his 2014 agenda during the Wednesday meeting.