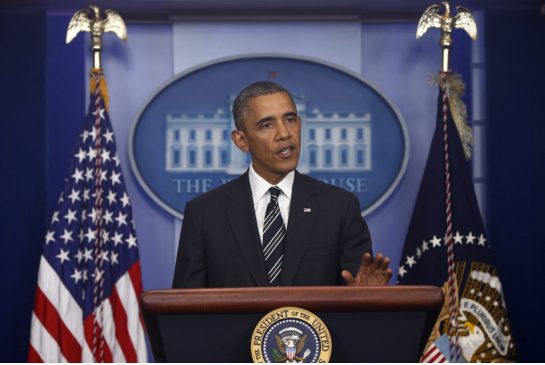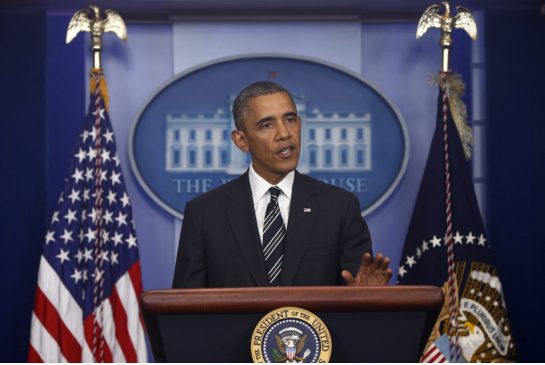 US President Barack Obama has welcomed a historic nuclear deal between Iran and six major powers as "an important first step toward a comprehensive solution."
In a nationally televised address, Obama said the deal was an "initial, six-month" agreement that includes "substantial limitations."
The first step allows for "time and space" for more talks and the deal represents "a new path toward a world that is more secure," Obama said late Saturday in Washington.
"I have a profound responsibility to try to resolve our differences peacefully, rather than rush towards conflict," he added.
A statement released by the White House also said Iran agreed to provide "increased transparency and intrusive monitoring of its nuclear program."
Obama made the comments after Iranian Foreign Minister Mohammad Javad Zarif said the deal on Tehran's nuclear energy program was reached after days of intense talks in Geneva.
Catherine Ashton, the EU's foreign policy chief, said the deal is a first step requiring actions by both sides, which have "a strong commitment to negotiate a final comprehensive solution."
The deal was announced on Sunday morning following the talks between Iran and the five permanent members of the UN Security Council — the US, Britain, China, France, Russia — plus Germany.
A recent poll showed a majority of Americans support a diplomatic agreement between Iran and the six world powers.
The survey conducted by ABC News/Washington Post found out that 64 percent of respondents back a deal that will ease sanctions in exchange for Iran restricting its nuclear program.