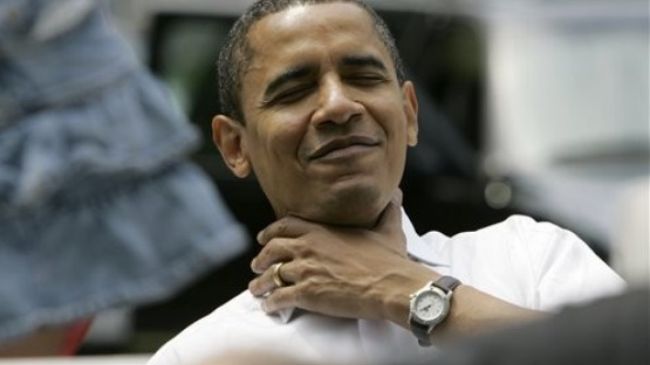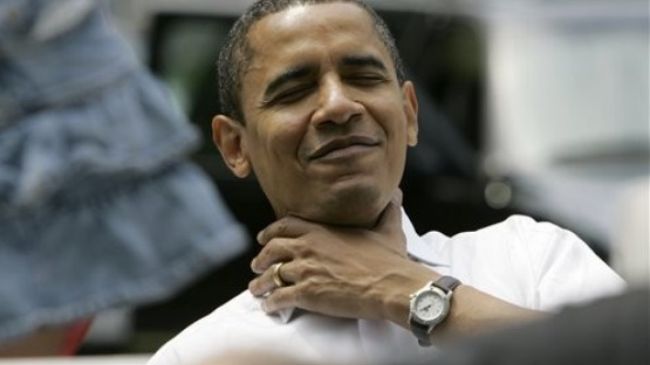 A new poll shows that US President Barack Obama's job approval rating has plunged to 45 percent, amid a series of compounding controversies.
The poll results, released by CNN on Monday, also showed that 54 percent of Americans disapprove of the way Obama has done his job, up from 45 percent over the past month.
Obama's disapproval rate regarding the state of the economy steadily increased from 51 percent in January to 54 percent in April to 57 percent in June, the survey found.
The results are in line with several other recent polls that show the president's electoral honeymoon is all but over.
This is while the Obama administration is left battered by a series of controversies, including the NSA surveillance scandal, allegations of misconduct among Internal Revenue Service officials, and government spying on reporters.
The survey, conducted for CNN by ORC International on June 11 to 13, was based on nationwide telephone interviews with 1,014 American adults.