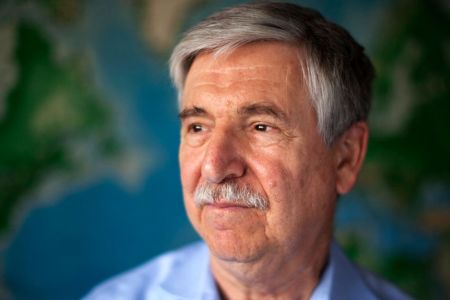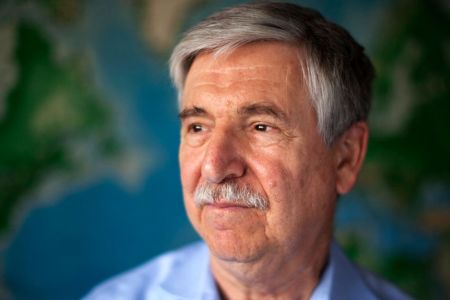 Head of the US State Department's Iran desk, John Limbert, has resigned from his post due to disillusionment with the Obama administration's "outreach" to Tehran.
US President Barack Obama assigned the retired diplomat, who was one of the 52 Americans held captive in Tehran following the 1979 Revolution, to the Iran desk nine months ago.
"The Obama administration has been in office now for over a year and a half and I think everyone thought we would be in a better place with Iran," Limbert told NPR on Saturday — one day after stepping down.
He added that few current US officials understand the Iranian culture and speak the language, describing three decades of hostility as "ghosts" impeding diplomatic dialogue.
Obama named Philo L. Dibble as Limbert's successor. Analysts have viewed the change as a shift in Washington's Iran policy.
The resignation comes amid a standoff over Iran's nuclear program over accusations that Tehran is pursuing a military nuclear program.
Iran rejects the allegation, arguing that as a signatory to the Nuclear Non-Proliferation Treaty it has the right to peaceful nuclear technology.
In line with measures adopted by the US, the European Union, Canada and Australia on Monday imposed unilateral sanctions against Iran's energy industry.
The new sanctions come one month after the UN Security Council approved a US-drafted sanctions resolution targeting the country's financial and military sectors.
Recent reports, however, suggest the US and Israel are preparing for an attack on the Islamic Republic.
The chairman of the US Joint Chiefs of Staff Admiral Mike Mullen told NBC on Sunday that the US military is prepared to attack Iran and stop it from building "weapons." Mullen, however, expressed concern about the possible repercussions of such a strike.
On Friday, a Jerusalem-based open intelligence source website reported that Israel is currently simulating attacks on Iran's nuclear facilities.
The military drills dubbed "Blue Sky 2010," are underway in Romania.