Occupy movement reaches Paris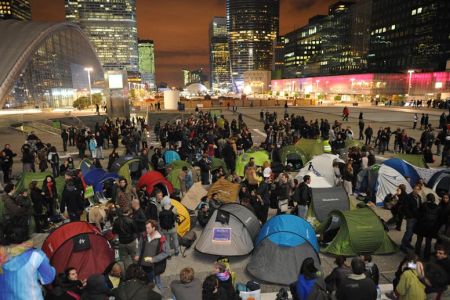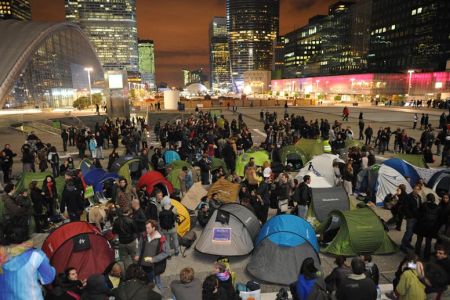 Inspired by the 'Occupy' movement in the United States, French protesters have started their anti-corporatism protests in the heart of Paris' financial district, La Defense, Press TV reports.
Heeding the call of an online campaign, hundreds of protesters thronged at Paris' key business district to protest against uneven distribution of wealth and the current economic crisis in the European country.
"In France, people think that it's okay for us. It's not like Greece. It's not like Spain, but it will come here so we have to be aware," said a protester.
The protesters set up their camps despite efforts by the French police to force their way into the encampment and confiscate blankets and food.
"They took the people by their legs, taking them out and sometimes hitting them and then took the tents, breaking them," said another protester.
The demonstrators believe the harassment is a prelude to mass arrests.