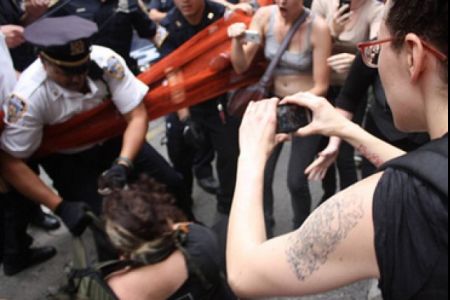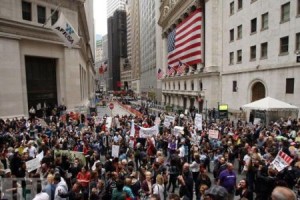 The Occupy Wall Street (OWS) demonstrations are spreading all over the US, with protesters slamming the corporations excessive influence on the country's politics.
In Florida, a weekend protest drew a crowd carrying signs reading "End Corporate Welfare" and "It is Time for a Revolution," while another rally was planned for Tampa on Thursday, Reuters reported.
The National Nurses United (NNU), the largest such union in the country, has said it would join a New York march on Wednesday.
People have also stormed the streets under the OWS banner in Los Angeles, Boston, and Chicago.
Fueled by the economic insecurity in the country, the rallies started on Wall Street, New York on September 17.
Protesters say they are demonstrating against high unemployment, home foreclosures, and 2008 corporate bailouts among other things, while mainly raising objection to 'corporate greed.'
The campaign claims that people will take part in demonstrations in as many as 147 US cities this month, while support website occupytogether.org lists 47 US states as being involved.
Promising protests for Thursday in Washington, DC, organizer, Kevin Zeese, said, "Just like the Vietnam war draft made the war more personal, economic insecurity is making the economic policies of this country more personal."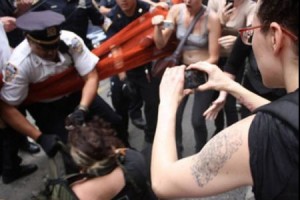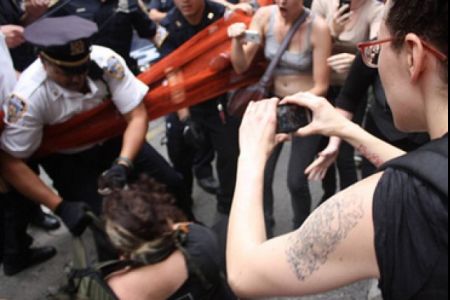 The NNU have also said they would join the Washington protests to "demand human needs over corporate greed."
There have so far been over 700 arrests and scenes of police brutality have occurred before the eyes of the angry people and broadcast through national and international media.