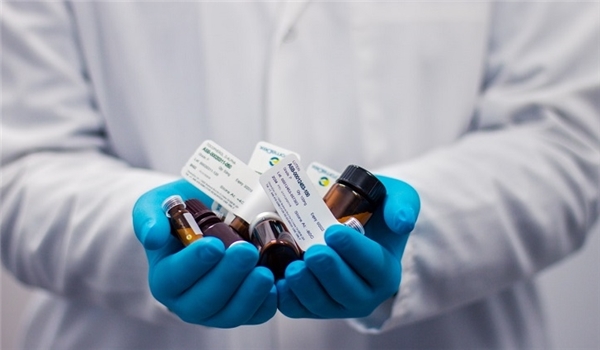 A senior member of Iran's Expediency Council (EC) said over 20 groups in the country are working to develop vaccine against COVID-19 virus.
"24 groups in Iran are working to produce coronavirus vaccine," Ali Aqa Mohammadi said on Sunday.
He also pointed out that an Iranian family has traveled from the US to Iran to participate in coronavirus vaccine development efforts.
In relevant remarks in May, a senior official said that Iran had turned into an exporter of equipment for campaign against coronavirus, adding that 5 companies are actively studying production of anti-COVID-19 virus vaccine.
"Nearly 4 months after the coronavirus outbreak, 5 companies are studying and producing vaccine for the disease," Chairman of the Biotechnology Development Council of Iran and Secretary of the Scientific Committee to Fight against Coronavirus Mostafa Qaneyee said.
He said that Iran is pioneering in the production of coronavirus campaign equipment and research.
"We have been able to turn into an exporter of anti-coronavirus equipment," Qaneyee said.
The Iranian health ministry announced on Sunday that 2,472 new cases of infection to COVID-19 virus have been diagnosed in the country in the past 24 hours, noting that a 107 patients have passed away since yesterday.
"2,472 more patients infected with COVID-19 virus have been identified in the country in the past 24 hours based on confirmed diagnosis tests and 864 patients have been hospitalized," Iranian Health Ministry Spokeswoman Sima Sadat Lari said on Sunday.
She noted that the total number of coronavirus patients in the country has increased to 187,427 people.
Sadat Lari expressed pleasure that 148,674 patients have recovered and been discharged from hospitals.
She said that 8,837 people have lost their lives due to infection to the virus, including 107 in the past 24 hours.
Sadat Lari said that 2,781 coronavirus patients are unfortunately in critical conditions.