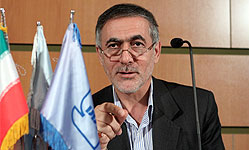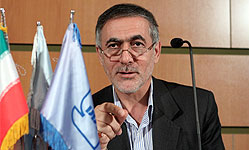 A senior Iranian official underscored the necessity for banning the imports of luxury goods to Iran in a bid to spend oil revenues for the country's development and progress.
Head of Iran National Standard Organization Nezameddin Barzegari said for years crude oil was exported and the governments looked at the oil income as windfall to be spent on luxury goods, a decision which should be abandoned in favor of Resistance Economy.
He noted that planning has been made to bolster downstream industries in oil sector to produce motor oils which is a profitable industry.
Investment in downstream industries can have an impact on Gross National Income and serve as a driving force for national industry, he said.
Iran is under four rounds of UN Security Council sanctions and western unilateral embargos for turning down West's calls to give up its right of uranium enrichment, saying the demand is politically tainted and illogical.
Washington and its Western allies accuse Iran of trying to develop nuclear weapons under the cover of a civilian nuclear program, while they have never presented any corroborative evidence to substantiate their allegations. Iran denies the charges and insists that its nuclear program is for peaceful purposes only.
Tehran stresses that the country has always pursued a civilian path to provide power to the growing number of Iranian population, whose fossil fuel would eventually run dry.