Iran
Official: Enemy Unable to Confront Iran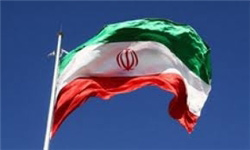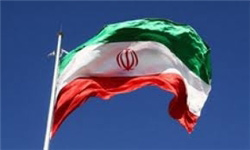 A senior official said that the enemy is unable to confront Iran because the country is a peace-seeking superpower.
"The enemy is well-aware that it cannot confront the Islamic Republic of Iran because Iran due to its high capabilities and potentials is a peace-seeking power, relying on noble human values and beliefs emanating from Islam," Head of Iran's Cultural Heritage, Handicrafts and Tourism Organization Seyed Hassan Mousavi said.
He reiterated that the Islamic Republic of Iran is a powerful country with very high potentials in different areas.
"I believe that the enemy's defeat this time will happen much sooner than the previous time and the victory of our nation in different areas will be achieved merely due to the peaceful coexistence of Iranian peoples and their attention to the guidelines of the Supreme Leader," Mousavi added.
The official said that the enemy each time starts confrontation with the Islamic Iran with a different and new plot, the latest example of which is disrupting Iran's foreign exchange market.
"I believe that this plot of the enemy will be foiled with the vigilance of the Iranian nation this time," Mousavi said.
Iran says its nuclear program is a peaceful drive to produce electricity so that the world's fourth-largest crude exporter can sell more of its oil and gas abroad. Tehran also stresses that the country is pursuing a civilian path to provide power to the growing number of Iranian population, whose fossil fuel would eventually run dry.
The US and its western allies allege that Iran is pursuing a nuclear weapons program while they have never presented corroborative evidence to substantiate their allegations against the Islamic Republic.
Iran is under four rounds of UN Security Council sanctions for turning down West's calls to give up its right of uranium enrichment, saying the demand is politically tainted and illogical.
Iran has so far ruled out halting or limiting its nuclear work in exchange for trade and other incentives, saying that renouncing its rights under the Non-Proliferation Treaty (NPT) would encourage the world powers to put further pressure on the country and would not lead to a change in the West's hardliner stance on Tehran.
Iran held an "intense" round of talks with six world powers about its nuclear program in Moscow in June. The talks in the Russian capital followed two rounds of negotiations since diplomacy resumed in April after a 15-month hiatus during which the West cranked up sanctions pressure.
Iranian officials have repeatedly insisted on an easing of sanctions and an acknowledgment of the country's right to enrich uranium, conditions that the United States and the EU have not accepted.