Europe
Human Rights
Official investigation finds EU border agency failed to protect human rights of refugees
The European Parliament (EP) has found that the European Border and Coast Guard Agency — known as Frontex — has failed to protect the human rights of refugees and asylum seekers who tried to reach Europe.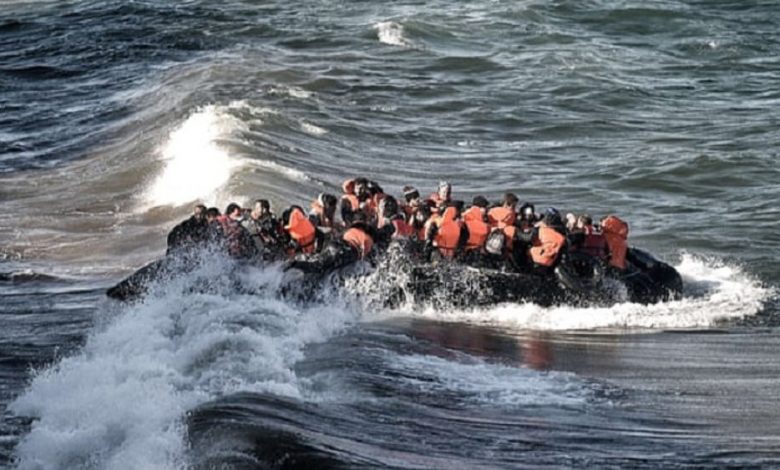 Following four months of investigation by legislators of the EP, one of three legislative arms of the European Union (EU), a scathing report was published on Thursday, condemning Frontex for its inaction and failure in safeguarding the human rights of asylum seekers.
Tineke Strik, a Dutch politician and a lawmaker in the European Parliament for the Greens, in an interview with the Guardian, stressed that the Warsaw-based Frontex "did not fulfil its human rights obligations and therefore did not address and therefore did not prevent future violations."
She also called for the Frontex's director, Fabrice Leggeri, to step down or be fired, but the special cross-party investigating group of eight lawmakers has not yet responded to that call.
"We should consider in the end, can we have confidence in this executive director to really implement those recommendations [in her report] and really change it into a human rights sensitive agency?" Strik added.
She said her group of Green lawmakers did not have confidence in Leggeri any longer, thinking that it would be sound if the management board would draw the same conclusion and start the search for a new executive director.
In 2015, a refugee influx resulted in thousands of people drowning in the Mediterranean Sea and about one million people reaching Greece and Italy, where many still live in crowded displacement camps.
Frontex, once an obscure agency of the EU, became a central pillar of European border management after more than 1.2 million people sought asylum in the EU six years ago.
The unprecedented influx prompted European leaders to give the agency more staff and money, a point of consensus in the often fraught EU debate on how to manage migration and refugee crisis.
By 2027, Frontex is expected to have 10,000 border and coastguards, while its budget has already grown over 19-fold since its creation in 2006.
However, the organization has come under increasing scrutiny over its role in purported pushbacks in the Aegean Sea, with dozens of human rights organizations calling for it to be abolished.
Back in 2020, Frontex was accused of complicity in pushing back asylum seekers and refugees in violation of international law, after video footage emerged of one of its vessels creating waves that drove back a dingy, crammed with refugees, in the Aegean Sea.
The blame particularly falls on Leggeri, a former senior official in France's interior ministry in charge of illegal migration, who has led Frontex since 2015. The agency's chief has also been singled out for criticism for allegedly shoring up his own power base within the organization while failing to recruit all 40 fundamental rights monitors as required by EU law.
Strik said that EU member states really needed to make sure their representatives on the management board of the agency had the necessary expertise in fundamental rights and a direct line to ministers.
On Wednesday, the UN's International Organization for Migration (IOM) reported that the number of refugees who lost their lives on dangerous sea routes through the Mediterranean to Europe had more than doubled so far this year.
It said that at least 1,146 people died between January and June, adding that the number of people traveling on sea routes to Europe also increased, but only by 56 per cent.
The deadliest shipwreck since January occurred on April 22 off Libya, when 130 people drowned despite sending multiple distress calls.
Every year, thousands of migrants embark on the perilous journey of crossing the Mediterranean to reach Europe, often departing in small, inflatable boats from Libya with hopes of reaching Europe, more specifically, Germany, their ideal destination.
The ideal point of entry in Europe for most of the illegal immigrants is Italy, but the stretch of water between Sicily and North Africa is one of the world's deadliest migration routes.
The UN said in a report in May that member states of the EU were, to some extent, to blame for migrant deaths due to various factors, including obstruction of humanitarian rescue efforts.
According to the report, the European bloc not only halted its own official search and rescue operations but governments have prevented humanitarian agencies from rescuing migrants in distress by detaining their vessels and targeting individuals with administrative and criminal proceedings.
The IOM said in May that almost 530,000 migrants have landed on Italian shores since the start of 2015, including some 6,000 in the year to date.
---