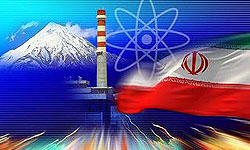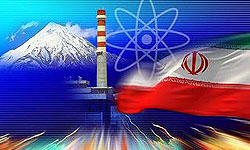 An Iranian official warned on Sunday that if the western states intensify their sanctions against the Islamic Republic, Tehran will accelerate its nuclear activities.
"It is not at all acceptable that Americans allege that they keep the window of diplomacy open on one hand and impose sanctions and try to disrupt (Iran's) enrichment on the other hand," General Manager of Iran's Supreme Council of Cultural Revolution for International Affairs Javad Mohammadi told FNA.
"Yet, if they deepen and accelerate the sanctions, we will deepen our nuclear activities and will increase their speed," he added.
Despite the rules enshrined in the Non-Proliferation Treaty (NPT) entitling every member state, including Iran, to the right of uranium enrichment, Tehran is now under four rounds of UN Security Council sanctions and the western states' unilateral embargos for turning down West's calls to give up its right of uranium enrichment.
Tehran has dismissed West's demands as politically tainted and illogical, stressing that sanctions and pressures merely consolidate Iranians' national resolve to continue the path.
Political observers believe that the United States has remained at loggerheads with Iran mainly over the independent and home-grown nature of Tehran's nuclear technology, which gives the Islamic Republic the potential to turn into a world power and a role model for the other third-world countries.