Iran
Technology
Official: Iranian Knowledge-Based Firm Producing Indigenous Centrifuges for Blood Fractionation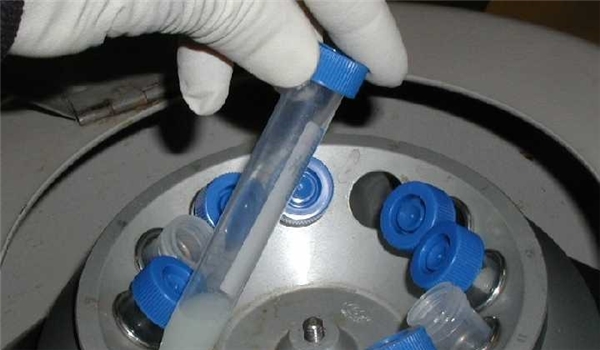 Managing-Director of the Iranian Blood Transfusion Organization Peiman Eshqi announced on Tuesday that a knowledge-based company in Iran is producing home-made centrifuges for blood fractionation, adding that the first system will be delivered to the IBTO in coming days.
"An Iranian knowledge-based company active in this field has offered manufacturing the centrifuges and a Memorandum of Understanding has been signed and they are due to produce 50 centrifuges for the IBTO," Eshqi told reporters on Tuesday via a video conference.
He added that the first centrifuge which is also equipped with refrigerator will be delivered to the IBTO in the next few days, noting that the devices are to go under precise examination in terms of quality.
IBTO needs blood centrifuges for fractionating the whole blood that is donated to the organization.
Blood fractionation separates the whole blood into its component parts such as red blood cells, platelets and blood plasma.
In relevant remarks on Sunday, Eshqi had declared plans to kick off a project to collect blood plasma of volunteers who have recovered from coronavirus infection to be injected into the body of patients still struggling with the disease.
"The project will start concurrently in 14 provinces on April 20. People who have been treated at least one month ago will participate in the project," Eshqi said.
He noted that plasma donation and partnership in the project is on a fully voluntary basis, adding that the volunteers will be visited by physicians and undergo some preliminary tests to make sure about their right conditions to donate plasma.
Eshqi said that plasma therapy has shown good results in most countries which have been engaged in the fight against the coronavirus and treating patients.
Earlier this month, a senior Iranian medical official said that plasma therapy used in a number of hospitals across the country has shown 50% better results than other methods used to treat patients infected with COVID-19 virus.
"The project (plasma therapy) started in Iran in March and has continued until now. The main base to implement the project is Baqiyatallah hospital (in Tehran which works under the IRGC supervision) and the Blood Transfusion Organization has also cooperated well in implementing the project," Head of the Pharmacy College of Baqiyatallah University of Medical Sciences Abdol Majid Cheraq Ali told FNA.
He added that 150 coronavirus patients have been treated so far through the application of plasma therapy method at Baqiyatallah hospital.
"Our primary information shows that this treatment method has been 50% more effective than others," Charaq Ali said.