Iran
Official: Iran's New Radar Capable of Detecting 300 Targets Concurrently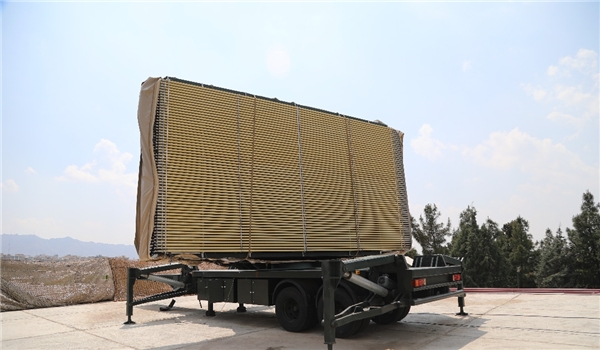 A senior Iranian military official said that the country's new home-made radar named Moraqeb (Watcher) is able to detect 300 targets simultaneously.
"Moraqeb radar system can concurrently and precisely monitor 300 targets at a range of 400km and analyze them completely," Head of the Army Air Defense Force's Research and Self-Sufficiency Jihad General Samad Aqa Mohammadi said on Tuesday.
He also referred to the strategic phased array radar system named Khalij-e Fars (Persian Gulf) which was unveiled on Sunday along with Moraqeb, and said the system can detect all radar-evading planes and ballistic missiles 800km away as it uses the static phased array and 3D technology in low frequency.
General Aqa Mohammadi said that Khalij-e Fars radar system has no foreign counterpart as it uses low frequency to trace the flying objects.
Iran on Sunday unveiled Khalij-e Fars and Moraqeb radar systems in a ceremony participated by Army Chief Commander Major General Seyed Abdolrahim Mousavi and Commander of the Army's Khatam ol-Anbiya Air Defense Base Brigadier General Alireza Sabahi Fard.
The long-range and strategic Khalij-e Fars radar is a 3D phased array system covering a range of over 800km which can detect all conventional and radar-evading targets and ballistic missiles.
Moraqeb is also one of the pioneering precise 3D phased array systems with a range of 400km which can trace micro-size targets in low and mid altitude as well as drones and radar-evading flying objects.
In recent years, Iran has made major breakthroughs in its defense sector and attained self-sufficiency in producing important military equipment and systems.