Iran
Official: Iran's Qadir-Class Submarines Untraceable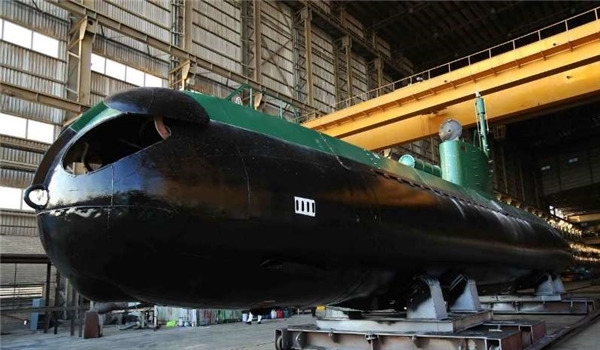 Commander of the Iranian Navy's factories Rear Admiral Abbas Fazelnia said that the country's home-made Qadir-class submarines cannot be discovered and traced by enemies.
"The strong point of Qadir-class submarine is its little dimensions which cannot be tracked and traced and it can pose a big threat to the enemy with its smart torpedos," Rear Admiral Fazelnia said on Wednesday.
He noted that Iran has started production of the Qadir-class submarines several years ago, adding the country is among the world states with the technology to build all classes of submarines.
An overhauled Qadir-class submarine officially joined the fleet of the Iranian Navy today in Bandar Abbas, with Rear Admiral Fazelnia in attendance.
The Qadir-class Iranian submarine has been designed for the waters of the Persian Gulf and the Sea of Oman, and has a high capability in diving.
The submarine is 29 meters long and has the cability to fire torpedoes from two front sides, release a variety of minesweepers, carry commandos and launch missiles.
For many years, the Iranian Navy has been relying on its internal capabilities to design and build indigenous equipment and weapons, as well as a complete overhaul and reprocessing operations.