Syria
Official: No Ground for Revolution in Syria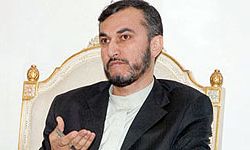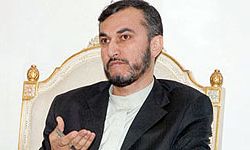 A senior Iranian foreign ministry official underlined strong popular support for the government of Bashar al-Assad in Syria, and noted that even Americans are acknowledging that there is no ground for revolution in Syria.
Addressing a gathering of university students here in Tehran on Sunday evening, Iranian Deputy Foreign Minister for Arab and African Affairs Hossein Amir Abdollahian elaborated on the latest developments in Syria, and described the country as a "key component of the axis of resistance against Israel".
He reiterated popular support for the Syrian government and its stances.
"Even Americans themselves have acknowledged in their secret reports that there is no ground for a revolution in Syria because the people of Syria support their government's stance about being a part of and having an influential role in the axis of resistance (against Israel)," Amir Abdollahian stated.
Iran believes that Syria will be able to resist pressures and restore peace and security in the country due to the strong popular support for Damascus.
In similar remarks in July, Iranian Defense Minister Brigadier General Ahmad Vahidi took the US and the Zionist regime of Israel responsible for insecurity in Syria, but at the same time stated that the Syrian army is capable of restoring security in the country.
Speaking in a phone conversation with newly-appointed Syrian Defense Minister General Fahd al-Jassem al-Freij, Vahidi said Damascus is facing a US-Zionist plot against the anti-Israeli resistance front, but Iran is confident that Syria's powerful army can disappoint Washington, its regional allies and Israel.
Syria has been experiencing unrest since March 2011 with organized attacks by well-armed gangs against Syrian police forces and border guards being reported across the country.
Hundreds of people, including members of the security forces, have been killed, when some protest rallies turned into armed clashes.
The government blames outlaws, saboteurs, and armed terrorist groups for the deaths, stressing that the unrest is being orchestrated from abroad.
In October, calm was eventually restored in the Arab state after President Assad started a reform initiative in the country, but Israel, the US and its Arab allies are seeking hard to bring the country into chaos through any possible means. Tel Aviv, Ankara, Washington and some Arab capitals have been staging various plots in the hope of stirring unrests in Syria once again.