Human Rights
Iran
Middle East
Official: Pfizer Company Refrains from Supplying Iran with Chemotherapy Drugs
Head of Tehran's Baqiyatallah University of Medical Sciences Hassan Abolqassemi blasted the western states for medical sanctions against Iran, saying that the Pfizer pharmaceutical company has long refrained from supplying Iranian cancer patients with the needed drugs for chemotherapy.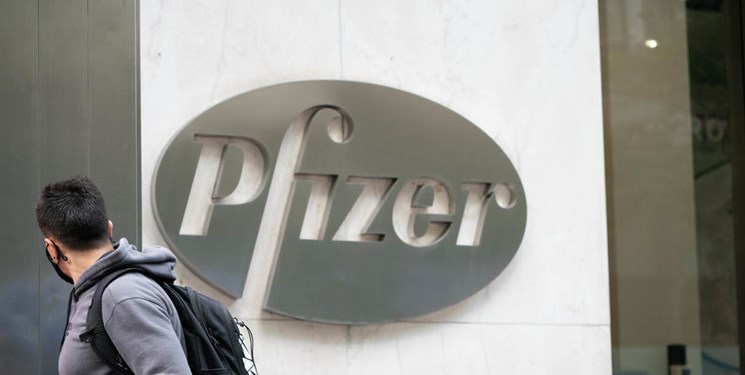 "A simple medicine that is the mainstay of chemotherapy drugs and we need to import is sanctioned. Our enemies even refuse to give medicine to children with cancer. I, as a blood and cancer specialist, say that pharmaceutical companies that claim to have nothing to do with politics refuse to give chemotherapy drugs to Iran, one of which is Pfizer pharmaceutical company," Abolqassemi told reporters in a press conference in Tehran on Monday.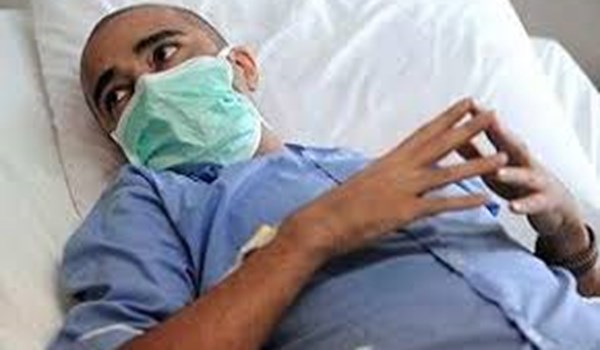 "When we saw that they do not show mercy to the cancerous children in Iran, we rest assured that they would show no kindness over the coronavirus vaccine either; therefore, we started development of coronavirus vaccine at Baqiyatallah University last March and we are close to the clinical trial now," he added.
The Iranian foreign ministry declared that despite Washington's claims of cooperation to transfer drugs to Iran via the new Swiss-launched payment mechanism, the US is troubling the process amid the coronavirus outbreak in the country.
Although US claims that medicines and medical equipment are not under sanctions, they have practically blocked the transfer of Iran's financial resources in other countries into the Swiss Humanitarian Trade Arrangement (SHTA), former Iranian Foreign Ministry Spokesman Seyed Abbas Mousavi said.
Late in December 2019, Head of the Iranian Society of Child Blood and Cancer Hassan Abolqassemi said that the US sanctions have almost made it impossible for cancer patients in Iran to access and supply their needed medicine.
"The US has targeted the Iranian patients and they have planned to pressure those who are consumers of these drugs. Therefore, the vitamins and ordinary drugs are easily accessed in the market, but the US is making its utmost efforts to prevent Iran from purchasing vital pharmaceutical products and those which are necessary for cancer patients," Abolqassemi told FNA.
The US sanctions and restrictions on export of drugs and medical equipment to Iran have shortened the breath of patients suffering from cancer, hemophilia, epilepsy and thalassemia.
Despite the American officials' claims of not imposing sanctions on imports of drugs to Iran, it's reported that medications are hard to obtain in the country due to banking embargos that hamper money transactions which causes some Western companies to refuse to sell the necessary drugs and medical equipment to Tehran.
Head of Iran Thalassemia Association Yunes Arab said that 90 thalassemia patients lost their life last year due to the lack of drugs and the US sanctions, adding that 60 other young patients also died in the current year.
"They would have been breathing a normal life if it hadn't been for the US sanctions on drugs," he told FNA.
The US embargos have also left impacts on the hemophilia patients.
"Basically, what the US is doing is a type of war crime; although the Americans declared that drugs and medical equipment are not sanctioned, what we witness is harsh sanctions in the field of drugs and medical equipment," former head of Iran's Hemophilia Association Ahmad Qavidel told FNA.
Also, Sara Nouri, the Managing-Director of Iran's MPS (Mucopolysaccharidosis) Patients Society, told FNA that the Association provides necessary medicine to the MPS patients but it has faced problems after the US sanctions.
"The most important medicine needed for the patients is a type of enzyme and they should receive them weekly," Nouri said, adding that 300 MPS patients have been identified in Iran so far but the number is expected to increase to 1,000.
"For instance, if a patient should receive 50 drugs in a period of time, he/she receives 5 to 10 drugs now due to the problems created by sanctions, and this will inflict serious harm to the patients' health," she warned.
Meantime, Dariush Nasabi Tehrani, the head of Iran's Epilepsy Association, cautioned of the shortage of medicine for the epileptic patients due to the US sanctions.
"Production of a number of medicine has been disrupted for the sanctions and the patients are forced to use the medicine produced by other companies which are highly expensive," Nasabi Tehrani told FNA.
"The embargos make these patients anxious and concerned about shortage of their drugs while they should be assured of easy accessibility to medicine due to the sensitiveness of their disease," he added.