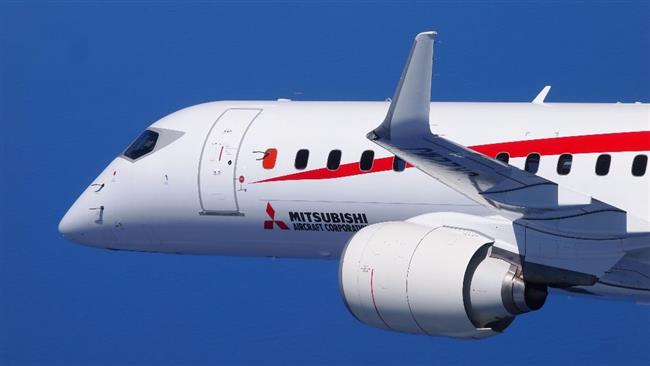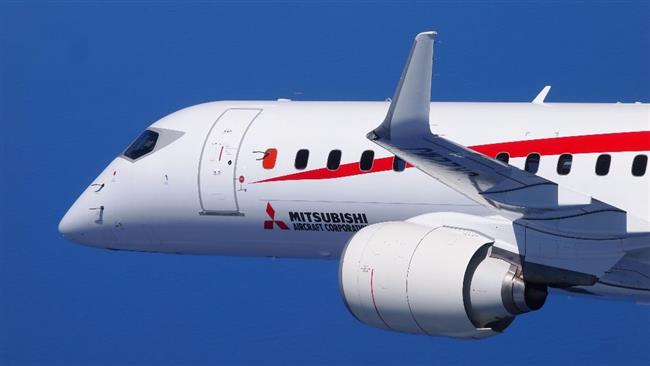 An Iranian civil aviation official has played down reports on negotiations with Japan's Mitsubishi Aircraft for purchase of regional passenger jets.  
The Japanese company has said it was negotiating jet sales with Iran's flag carrier Iran Air and Aseman Airlines, as well as the country's aviation authorities.
"These talks are only at the level of negotiations and speculation and nothing is final. So it cannot be looked at as a serious matter," Secretary of the Iranian Airlines Association Maghsoud Samani was quoted as saying Saturday.
Mitsubishi Aircraft made its maiden test flight in November but development snags have delayed its planned entry into operation, dealing a blow to Japan's long-held ambition to re-establish a commercial aircraft industry.
On Wednesday, Mitsubishi Aircraft spokesman Miho Takahashi was quoted as saying that the company was researching the Iranian market which it believed needed around 100-150 regional jets over the next 10 years.
Samani said Iran's negotiations with Mitsubishi Aircraft were similar to those held with Canada's Bombardier and Brazil's Embraer, while noting that the Japanese company did not have any aircraft yet for sale in its inventory.
"Mitsubishi has begun making aircraft for the first time but has not produced anything yet," he said.
According to the financial daily The Nikkei, Mitsubishi Aircraft is trying to use the help of the Japanese government for trade with Iran and wants to make use of state-backed financing.
The paper said executives from both sides had discussed a possible deal last month during the International Air Transport Association  conference in Dublin.
Iranian officials have said the country needs as many as 500 jets to renew its fleet which has suffered under US-led sanctions for years.
Iran Air and Boeing reached a memorandum of agreement in June, under which the US aviation giant will sell a total of 80 aircraft to Iran and help the country lease a further 29 under a $25 billion contract.
However, a groundswell of opposition is building among pro-Israeli politicians in the US against plans to sell aircraft to Iran.
Earlier this month, the Republican-controlled US House of Representatives approved measures to block the sale of Boeing aircraft to Iran.
Boeing's European rival Airbus is also awaiting Washington's approval of an agreement with Tehran over the purchase of 118 planes, worth over $27 billion.
Last week, Boeing CEO Dennis Muilenburg said If Boeing can't sell airplanes to Iran Air, then nobody should be able to.
Samani said both Boeing and Airbus have to fulfill their obligations under the Joint Comprehensive Plan of Action (JCPOA) – the nuclear agreement reached between Iran and the West in July last year.
"The American government is obliged to implement agreements under the JCPOA and has to solve the problems, because if it does not fulfill JCPOA provisions, the implementation of the agreement will be called into question," he said.