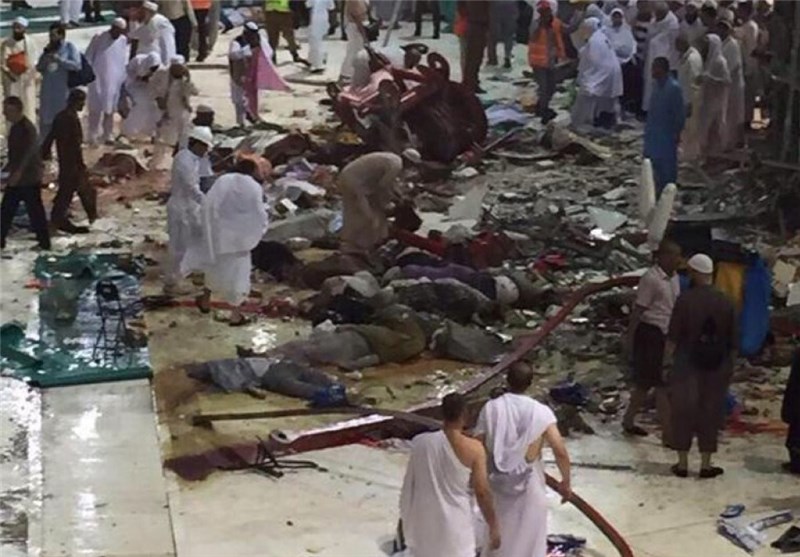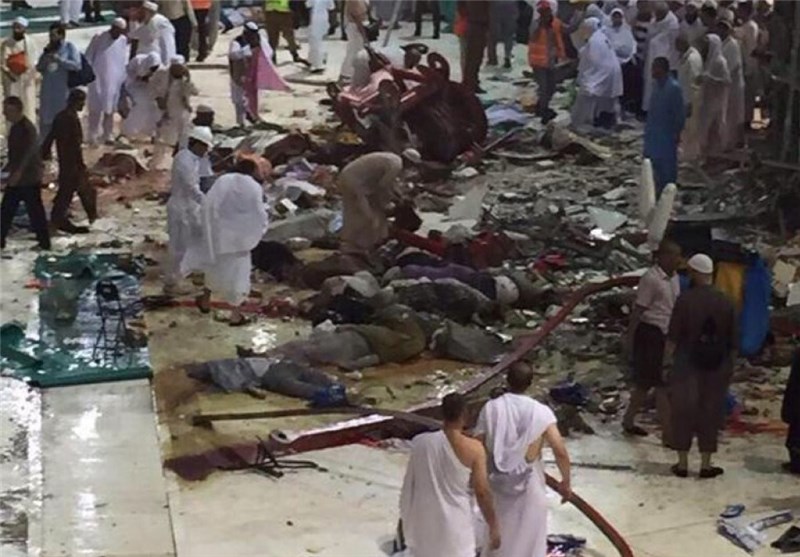 Saudi Arabia has paid compensation to families of the Iranian nationals killed in a 2015 collapse of a crane in the holy city of Mecca, Head of Iran's Hajj and Pilgrimage Organization said.
Speaking at a press conference on Monday, Alireza Rashidian briefed reporters on the results of his recent visit to Saudi Arabia.
The Saudi officials have announced that they have paid compensation for the death of the Iranian pilgrims in Masjid al-Haram crash through the kingdom's office at the United Nations, Rashidian noted, saying his organization has taken measures to make sure that families of the victims will received their checks.
On an agreement that Iran and Saudi Arabia have signed on the next year's Hajj rituals, he said the most important issue emphasized by Iran has been ensuring the security of Iranian pilgrims and respect for their dignity.
Last week, officials from Iran and Saudi Arabia reached an agreement about the dispatch of Iranian pilgrims to the Arab county for next year's Hajj rituals.
The agreement stipulates that 86,500 Iranian pilgrims would go on pilgrimage to Saudi Arabia in the coming Hajj season.
In September 2015, a large construction crane toppled over during a violent rainstorm in Mecca and crashed into the Masjid al-Haram, killing more than 100 pilgrims, including five Iranians.
A few days later, thousands of people lost their lives in a deadly crush after Saudi authorities blocked a road in Mina, near Mecca, during a ritual, forcing large crowds of pilgrims to collide.
The crush was the deadliest incident in the history of the pilgrimage. According to an Associated Press count based on official statements from the 36 countries that lost citizens in the disaster, more than 2,400 pilgrims were killed in the incident.
Saudi Arabia claims nearly 770 people were killed, but officials at Iran's Hajj and Pilgrimage Organization say about 4,700 people, including over 460 Iranian pilgrims, lost their lives.