Iraq
Official Stresses Iran's Key Role in Iraqi Army's Ground Operations against Terrorists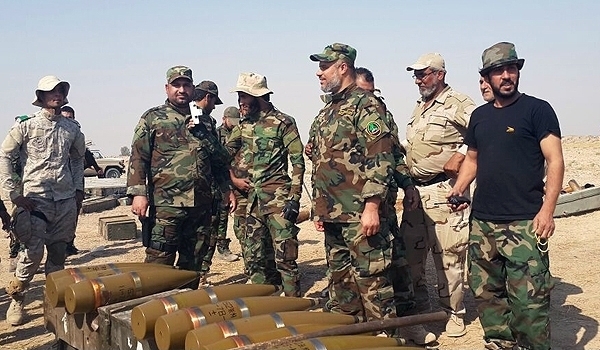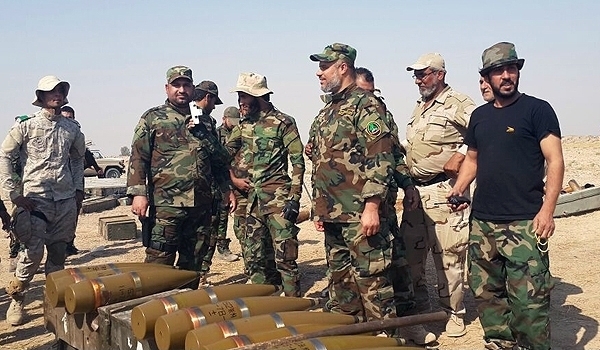 A senior Iraqi official lauded Iran's assistance to Iraq in fighting terrorist groups, including the ISIL, and said the Iranian military advisors played an important role in freeing Jarf Asakhr in the Musayyib district in the North of Babylon province.
"The Iranian advisors were present in the battle ground during the Jarf Asakhr operations and provided excellent counselling to the fighters of popular front," Governor-General of Karbala province Aqil al-Tarihi told FNA on Sunday.
Stressing that the cleanup and liberation operations in Jarf Asakhr were all carried out by the Iraqi forces, he said, "Iran helped the success of the operations with its useful consultations."
Late September, Deputy Chief of Staff of the Iranian Armed Forces Major General Gholam Ali Rashid announced that Iran's military advisors were present in Iraq, Lebanon and Palestine to provide those nations with necessary military recommendations.
"Some of our commanders are in the field to give military advice to the Iraqi army, Lebanon's Hezbollah and the Palestinian resistance movement," Major General Rashid said, addressing a conference attended by a group of senior military commanders in Tehran.
Also in September, Iranian Ground Force Commander Brigadier General Ahmad Reza Pourdastan reiterated the country's readiness to provide the regional countries' armies with strategic assistance against enemies.
The commander underlined that Iran had peaceful relations with its neighbors and was ready to help them against threats if they ask for our help anytime.
Iranian commanders and officials on several occasions have ruled out the military presence of country's forces in the neighboring countries, including Iraq.