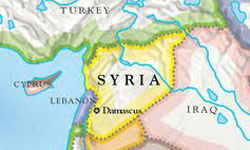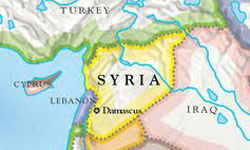 Governor of Syria's Western port city of Tartus Nizar Mousa blamed the Turkish government for the current rift between the two neighboring states, and said the Syrian nation respects and loves Turkish nation.
"We still maintain our friendship and brotherly ties with the nation of Turkey. We have trade and economic agreements with Turkey and we are still committed to them," Mousa told FNA on Sunday.
Mousa, however, lashed out at the Turkish government for its anti-Syria policies, and stated, "We still have our bonds with the Turkish people and love and respect them, but unfortunately the actions and attitudes of the Turkish government, which has western tendencies, has resulted this outcome."
His remarks came after Turkish Prime Minister Recep Tayyip Erdogan called on his nation to be prepared for a war if need be.
"You have to be ready at every moment to go to war if it is necessary. If you are not ready for this, you are not a state, if you are not ready for this, you are not a nation," Erdogan said in a speech last Sunday.
Meantime, Turkish people continued demonstrations to voice their protest against Ankara's warmongering policies and the recent parliament mandate for cross-border military operations against Syria.
Earlier this month, the Turkish parliament approved a motion authorizing military operations outside the country's borders "when deemed necessary".
The approval came after mortars fired from Syria killed five people in town of Akcakala, Southeastern Turkey, on October 3.
It was not clear who fired the mortar into Turkey, but security sources said it had come from near Tel Abyad and that Turkey was increasing the number of troops along its border.
Syria said it was investigating the source of the mortar bomb and urged restraint. Information Minister Omran Zoabi conveyed his condolences to the Turkish people, saying his country respected the sovereignty of neighboring countries.