Bahrain
OHCHR calls for immediate release of jailed Bahraini Shia cleric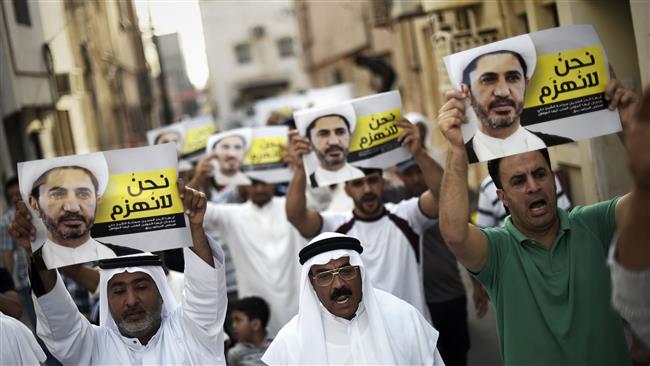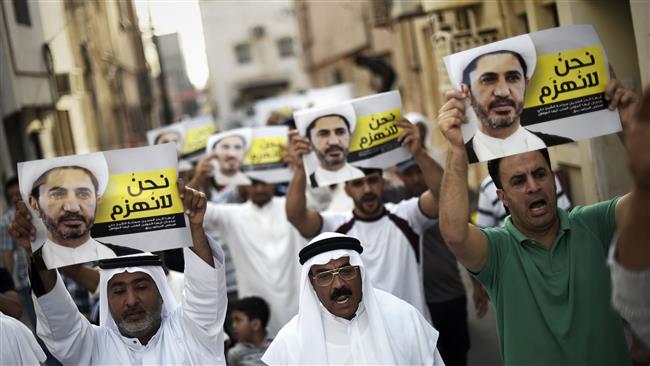 The UN human rights office has expressed concern over the ill-treatment of detainees in Bahraini prisons, renewing calls on the Manama regime to immediately release jailed Shia opposition cleric Sheikh Ali Salman.
In a Friday press briefing, Rupert Colville, a spokesperson for the Office of the UN High Commission for Human Rights (OHCHR), highlighted the world body's numerous calls for the immediate release of Sheikh Salman, who heads the al-Wefaq National Society, stressing, "We repeat that call today."
"We are… particularly concerned about two individuals currently in detention in Bahrain, namely Sheikh Ali al-Salman… and Nabeel Rajab, one of Bahrain's most prominent and respected human rights defenders," Colville added.
Salman was taken into custody late last year on a number of charges, including seeking regime change and collaborating with foreign powers. The al-Wefaq leader has, however, rejected the accusations, saying he has merely sought reforms through peaceful means.
Rajab also received a six-month jail term in January for posting tweets deemed critical of the ruling Al Khalifa family. If convicted, he may face up to 10 years in prison.
The activist has been regularly targeted by Bahraini authorities since the protests began against the Al Khalifa family in early 2011.
The two cases have drawn severe criticism both in Bahrain and abroad, with many human rights organizations slamming Manama for its attempts to stifle opposition voices in the Persian Gulf country.
Colville, the UN's OHCHR official, further pointed to reports that Bahraini security forces used violence and excessive force to suppress unrest at Jaw Prison on March 10, emphasizing the need for an "impartial" and "speedy" investigation into the incident.
"We urge the authorities to conduct impartial, speedy and effective investigations and to ensure that any victims of torture or ill-treatment have access to appropriate remedies. We remind the authorities in Bahrain there is an absolute prohibition of torture under international law," he said.
On March 10, Bahraini regime forces fired birdshot at protesting prisoners in the facility and used tear gas against them. Local rights groups said the detainees were protesting against the use of excessive force by prison guards and poor prison conditions.
The UN official further urged Bahrain to avoid "repressive measures" in dealing with dissidents.
Manama keeps hundreds of people behind bars at the notorious Jaw Prison, Bahrain's central detention facility, only for participation in peaceful anti-regime protests.
Manama's ongoing crackdown on peaceful demonstrations has led to the death of hundreds of people so far.