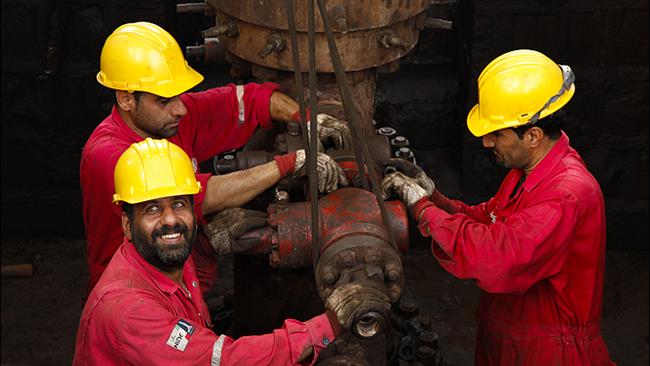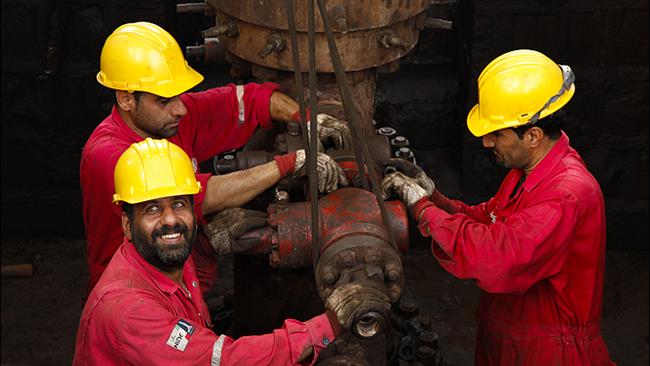 A senior energy official says Iran is prepared for the "worst scenario" as oil prices continue the downward spiral amid global supply glut. 
The OPEC producer plans to ramp up output and reclaim its share of the market after oil sanctions are removed against the country in the "next few days".
Deputy Oil Minister for commerce and international affairs Hossein Zamaninia said there is "absolutely no chance" Iran would delay its plan to increase production even as prices decline.
"Our general assumption is on a market with low prices; so the price can drop as low as possible as we are prepared for the worst scenario," the financial news and data provider Bloomberg quoted Zamaninia as saying.
Iran currently exports about 1 million barrels per day (bpd) of oil to Asian clients and Turkey under a preliminary nuclear deal. According to tanker loading schedules, Iran's crude oil exports are set to rise to a six-month high in December.
Shipments will total 1.26 million bpd of oil this month as international buyers are raising purchases in anticipation of sanctions being lifted, the Reuters news agency reported.
On Sunday, Minister of Petroleum Bijan Zangeneh said oil sanctions "will be completely annulled in the next few days".
Zangeneh has said Iran will be able to add 500,000 bdp to its oil exports a day after sanctions are lifted and raise output to one million bpd after six months.
In an interview with Bloomberg, Zamaninia said Iran has already secured customers for its planned supply expansion.
European oil buyers have held talks with National Iranian Oil Company (NIOC) officials in Europe and Tehran over the past year to resume purchases. South Africa has also discussed reviving shipments, while Asian customers have indicated their intent to increase imports.
The country has also lined up more than 50 oil and gas projects for investment. Last month, Tehran hosted international companies to unveil a new framework for oil and gas contracts and present $30 billion worth of projects to investors.
The government plans to boost oil production to 5.7 million barrels a day and gas output to 1.4 billion cubic meters a day by 2021.
To achieve that, Iran needs $250 billion of investment in its oil industry between 2016 and 2025, including $176 billion in its upstream sector and another $77 billion in downstream spending, officials have said.